Wally Triplett, NFL trailblazer and Army veteran, dead at 92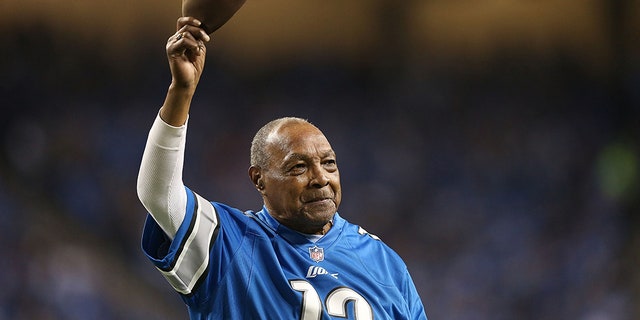 Wally Triplett, the first African American player to be drafted and play in an NFL game, died Thursday. He was 92.
Triplett, who was born in La Mott, Pa., on April 18, 1926, was the third African American to be drafted in the 1949 NFL Draft, but was the first of those players to actually play on an NFL field. He was selected by the Detroit Lions in the 19th round, 182nd overall out of Penn State.
"As the first African American to be drafted and to play in the National Football League, Wally is one of the true trailblazers in American sports history," the Lions said in a statement. "He resides among the great men who helped reshape the game as they faced the challenges of segregation and discrimination."
Triplett played two seasons with the Lions. He played in 18 games, rushing for 313 yards and a touchdown. One of his greatest achievements came on Oct. 29, 1950, on special teams.
Playing against the Los Angeles Rams, Triplett set a single-game record with 294 kick return yards on four kickoff returns -- including a 97-yard touchdown. His record lasted for 44 years before it was broken in 1994.
Two weeks after his historic performance, he was drafted into the U.S. Army and assigned to the 594th Field Artillery Battalion.
He served two years during the Korean War and then played two more seasons, with the Chicago Cardinals.
"We fondly reflect on his great achievements and send our heartfelt condolences to the Triplett family," the Lions said.
Triplett is survived by his three children, six grandchildren and five great-grandchildren.