Virginia's Joe Harris, adored by fans, also made the call that may have saved Cavs' season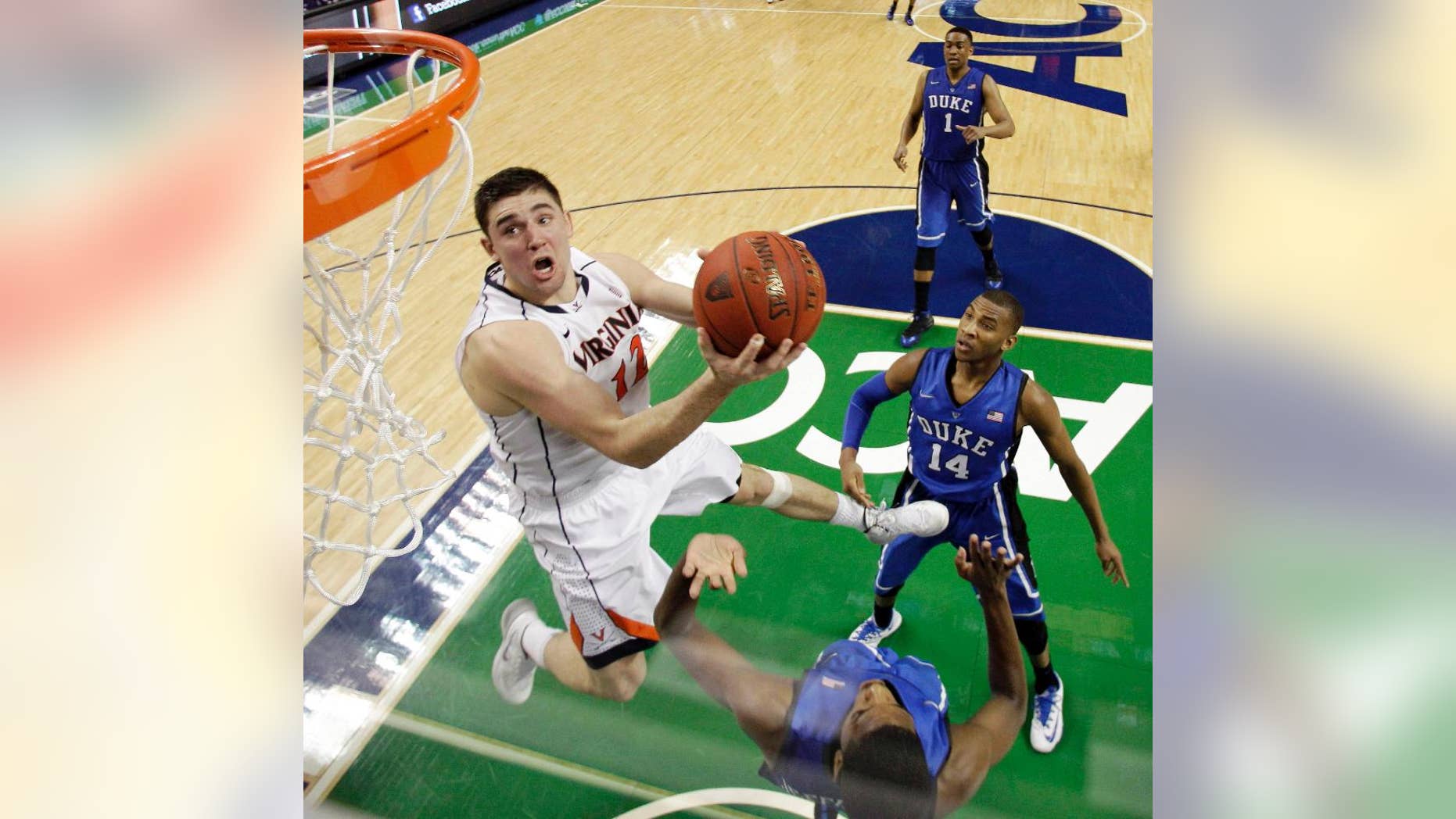 Joe Harris' final season at Virginia has been something of a love-fest.
The clean cut Harris has attracted numerous female admirers in the stands, but he also made the phone call that may have turned the Cavaliers' season around. Top-seeded Virginia (30-6) will play fourth-seeded Michigan State (28-8) in an East Regional semifinal Friday night in New York.
The call came after the Cavaliers were beaten 87-52 at Tennessee on Dec. 30, and it was to coach Tony Bennett. Harris then went to Bennett's house to discuss how to turn Virginia's season around.
The Cavaliers are 21-2 since and won their first ACC tournament title in 38 years.