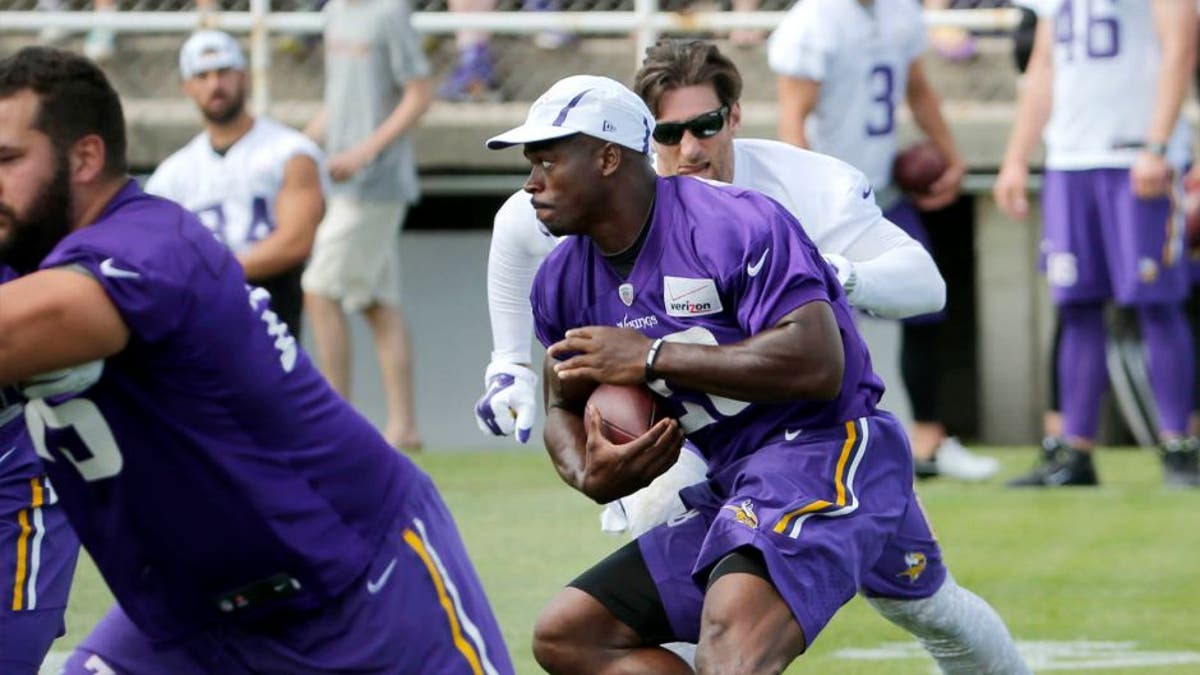 MANKATO, Minn. -- Minnesota Vikings running back Adrian Peterson has been banged up a bit in practice.
Peterson was tangled up with other players Tuesday during an inside running drill at training camp, falling to the ground while appearing to hurt his leg. Peterson limped to the sideline, tested the leg and eventually left the field with head athletic trainer Eric Sugarman.
The Vikings didn't provide an update on Peterson's condition, but running back Jerick McKinnon said the injury wasn't believed to be serious.
Linebacker Anthony Barr returned to practice after missing the last week because of a lingering knee injury.