VIDEO: Orth speaks about 'incredible experience' this year as starter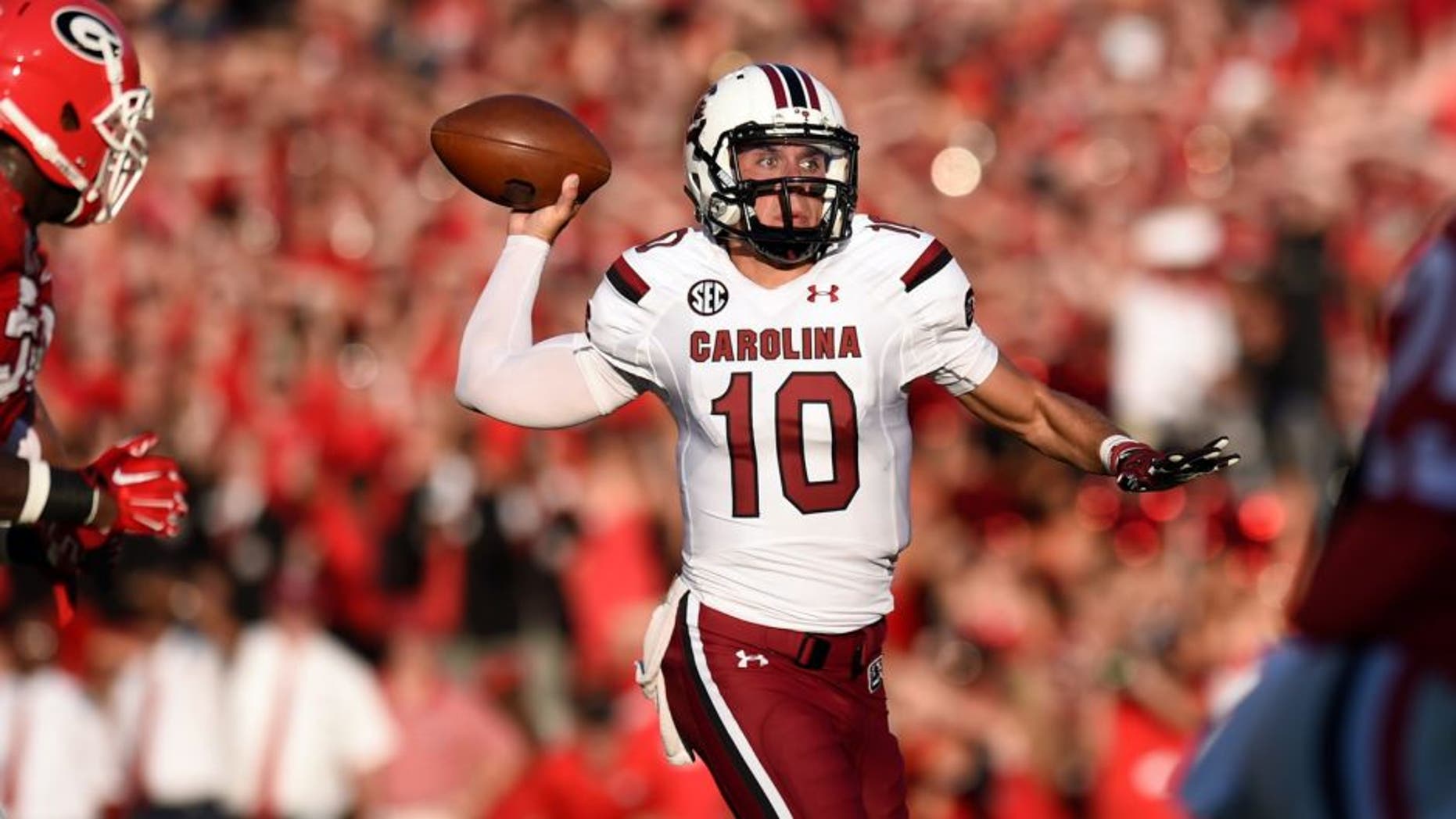 In a season chock-full of turmoil, instability, and inconsistency, signal-caller Perry Orth has been a source of tranquility for the South Carolnia Gamecocks.
The former walk-on took over the starting gig after initially beginning the year as the reserve quarterback. Although South Carolina is currently sitting at 3-7, Orth's leadership qualities and solid play has enabled the offense to function at a much more competitive level when compared to earlier in the year.
"It's been an incredible experience. I have to thank God first and foremost," said Orth. "It's been a blessing. I wanted to prove to myself that I was good enough to play here, at this level. I'm very, very blessed to be in this position."
On the year, the Florida native has thrown for 1,343 yards and eight touchdowns.