Video: Leicester City fans caught video clashing with police in Madrid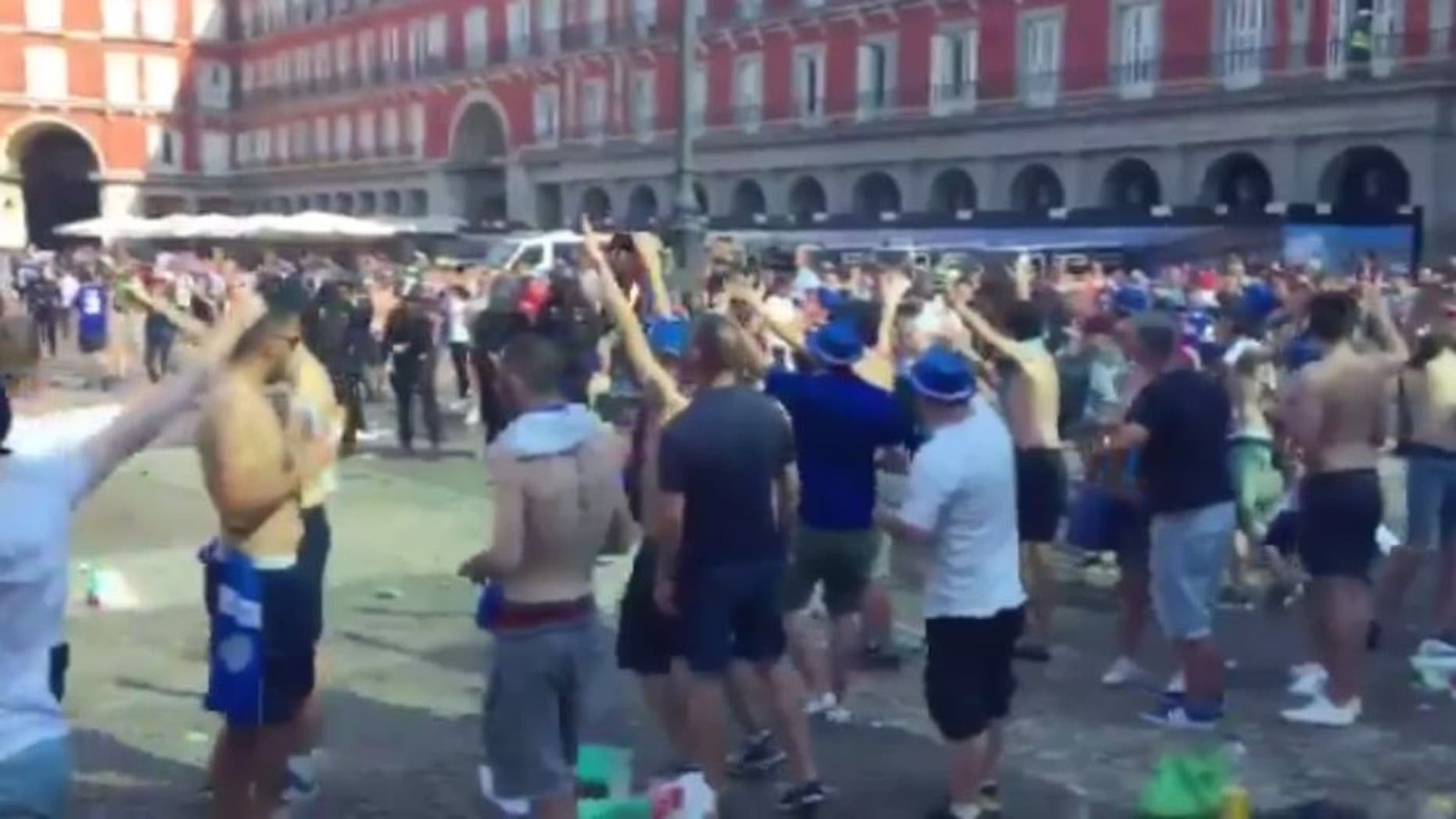 Leicester Cityfans were caught clashing with police in Madrid on a video that circulated around social media on Wednesday. In the video the fans are seen hurling projectiles,lighting off smoke bombs and chanting insults about Spain ahead of the Champions League quarterfinal match between Leicester and Atletico Madrid.
The videocan be seen below.
Warning: Explicit language.
Violence ahead of the match is the last thing anyone wants to see, especially just one day afterTuesday's bombing incident in Dortmund. Of course, the misbehavior isn't representative of the entire fanbase, but we're seeing these types of clashes far too often.
According to the Associated Press, eight Leicester fans were detained by police for "public disorder" on Tuesday night in a major plaza in Madrid. It's unclear if the incidents in the video are related or are separate from those that saw fans detained.
What is clear is that even a handful of knuckleheads can take the shine off of what should be a brilliant event.