Victor Ortiz, Boxing Champ, Media Darling & All Around Nice Guy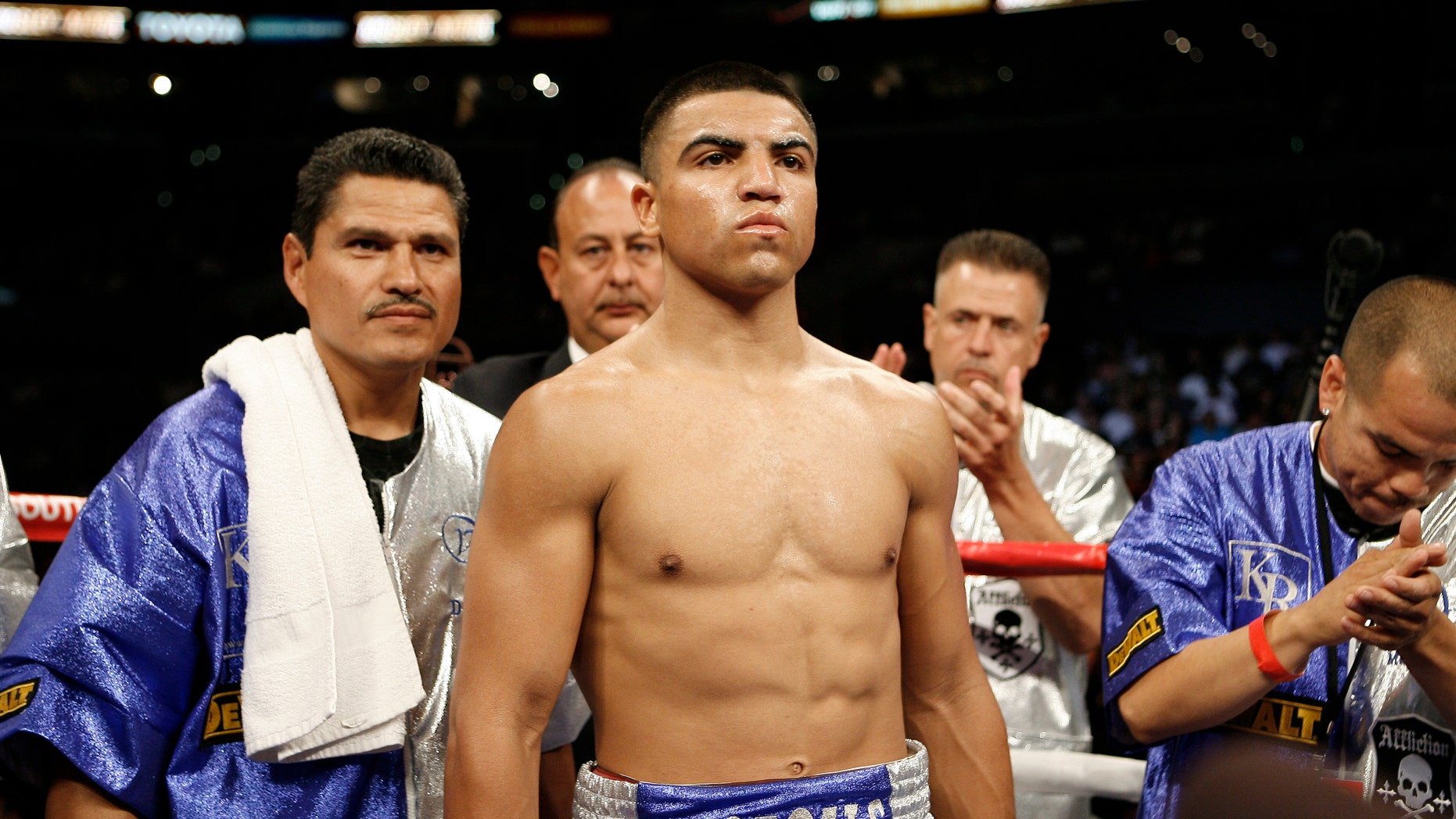 Rarely do we get to see a champion-caliber fighter born before our eyes. Victor Ortiz seeks to change that.
The Mexican-American boxer appearing in the newest season of HBO's "24/7" in the lead-up to his Sept. 17 bout with Floyd Mayweather Jr., and viewers are getting more than another supporting character in the seemingly never-ending sidestep between Mayweather and Manny Pacquiao. (Every season of the series -- save one -- has featured either Pacquiao or Mayweather.)
For the first time in the show's 10 editions, fans are being introduced to a fighter who has the potential to headline future "24/7" series on his own.
Until now, we've been forced to watch a parade of past-their-primes and never-quite-made-its take on Mayweather and Pacquiao, as a bout between the two headliners was something promoters were never able to get done. With Ortiz, 24, fans have a chance to watch a star on the rise.
And Ortiz (and perhaps the producers at HBO) has done himself a tremendous service in the first two episodes of "24/7: Mayweather vs. Ortiz".
To date, Mayweather has been shown calling his various members of "Team Mayweather" to the gym in the middle of the night, only to leave them waiting around for more than an hour before rolling in on his own time. He's been depicted as the guy literally burning $100 bills. His one-on-ones apparently now need to include a requisite appearance by rapper 50 Cent. Maybe that's one of the pitfalls of appearing so many times -- there's only so much story to tell before the story simply becomes a production.
Mayweather has spent much of his five seasons of "24/7" telling the world how amazing he is. In the most recent episode, he said that "showing is better than telling."
But the irony is, Ortiz may be doing more showing.
In the five months since Ortiz's underdog upset of Andre Berto, Ortiz clearly isn't just working to better himself as a fighter. He's also emerged as a more-polished media personality, which is essential in a sport in which superstars often are as defined by their oversize personalities as their in-the-ring accomplishments.
Following the Berto bout, an elated Ortiz addressed the media, thanked everyone for coming out and was about to leave when someone suggested he might want to take questions from reporters at the news conference. He happily obliged.
The "24/7" version of Ortiz has become a media pro, even appearing on CNN's "Piers Morgan Tonight." Ortiz comes off as well-spoken and insightful. He still conveys the confidence required to be the best in any sport, especially boxing, without the kind of cockiness that alienates Mayweather to all but his ardent supporters.
At the end of the four-episode arc, the only thing that really matters is who wins next week's bout at the MGM Grand in Las Vegas. However, it's safe to say Ortiz already has won over a number of new fans.
Maria Burns Ortiz is a freelance sports journalist, chair of the National Association of Hispanic Journalists' Sports Task Force, and a regular contributor to Fox News Latino. Follow her on Twitter: @BurnsOrtiz
Follow us on twitter.com/foxnewslatino
Like us at facebook.com/foxnewslatino