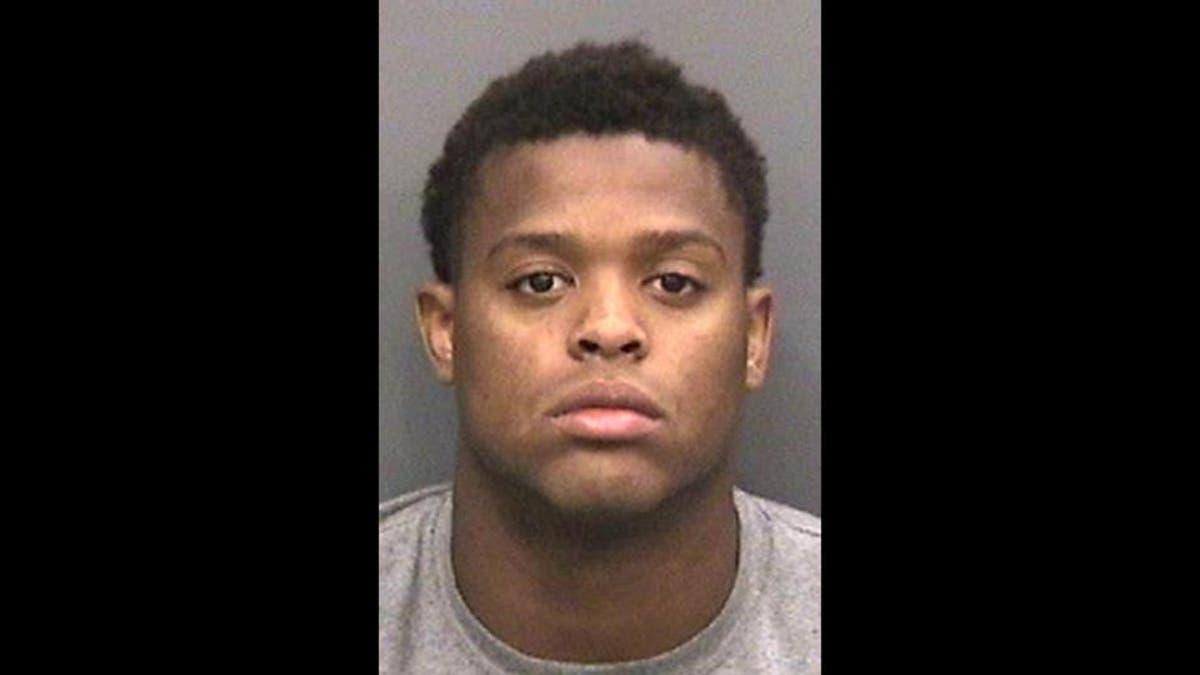 TAMPA, Fla. (AP) -- Police have arrested a 22-year-old University of South Florida football player on charges of sexual battery and false imprisonment hours after he allegedly assaulted a female student in her dorm room.
USF police announced Tuesday that they arrested LaDarrius Divonta Jackson at 10:30 p.m. Monday night. According to the police statement, Jackson allegedly assaulted a female acquaintance at 2:30 p.m. Monday.
According to the arrest report, the victim told police that Jackson pushed her into her room and "she attempted to prevent him by placing her hands on the walls" before she was assaulted.
She said he pushed her head toward his groin as she "verbally and physically told him no," and that Jackson "pushed her on the bed, straddled her, rocked himself back and forth until he ejaculated on her chest."
The woman said she didn't leave the room "for fear that the subject was going to grab her and prevent her from doing so."
Team officials released a statement saying Jackson has been removed from all team activities.
"While we find the allegations troubling, we will continue to gather information and support the judicial process before providing further comment," Bulls coach Charlie Strong said in a statement.
Jackson is being held without bail at the Hillsborough County Jail. Records don't list a defense lawyer.
Jackson was about to catch a plane home because the spring semester had ended, when authorities called him Monday.
"We were able to get his cell phone number and we gave him a call. We asked him not to get on the plane, and he didn't. He cooperated and waited for us," said Capt. Mike Klingbiel of the USF Police Department.
A bio on the USF football website says Jackson is from Birmingham, Alabama. He's a 6-foot-4, 243-pound junior defensive end who played in seven games last season with three tackles. He joined USF after transferring from Hinds Community College in Jackson, Mississippi.