US Olympic skier Gus Kenworthy quips broken thumb means he won't be able to shake Pence's hand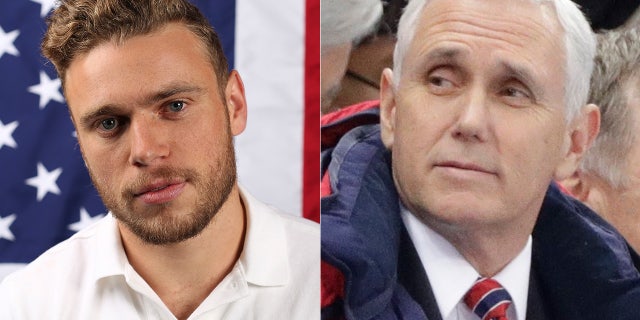 Openly gay U.S. Olympic skier Gus Kenworthy said Thursday that a broken thumb will prevent him from shaking hands with Vice President Mike Pence.
Kenworthy announced on Twitter he had hurt his thumb, but said it would not prevent him from competing in skiing events.
"Broke my thumb yesterday in practice. It won't stop me from competing (obvi) but it does prevent me from shaking Pence's hand so... Silver linings! Will be giving my teammates (and literally everyone else) an enthusiastic "thumbs up!" of encouragement the rest of the trip," he said on Twitter.
Kenworthy and U.S. Olympic figure skater Adam Rippon are the first openly gay men to represent the U.S. at the Winter Olympics, according to The Hill. Both men have been critical Pence and the Trump administration's treatment of LGBT people.
Kenworthy had called Pence a bad fit to lead the Olympic delegation earlier this month.
"To have somebody leading the delegation that's directly attacked the LGBTQ community, and a Cabinet in general that just sort of stands against us and has tried to do things to set us back, it just seems like a bad fit," he said on "The Ellen DeGeneres Show."
Pence, while governor of Indiana, signed legislation that critics said encourage discrimination against gay people and has previously opposed the repealing the U.S. military's former "Don't Ask, Don't Tell" policy. He also once likened marriage equality to "societal collapse" -- positions that have placed him at odds with the LGBTQ community.
Rippon said Monday he would skip a White House Olympic ceremony over what he sees as homophobia in the Trump administration.