Urijah Faber: Dominick Cruz's body has changed, 'something fishy going on there'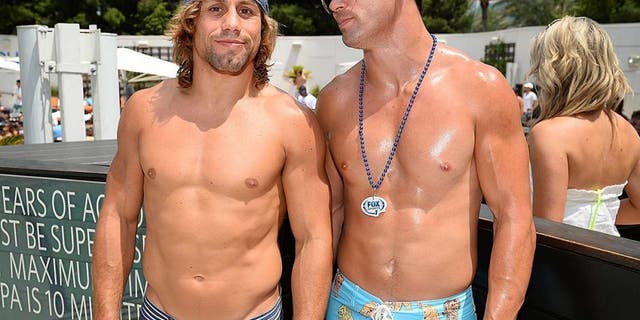 NEWYou can now listen to Fox News articles!
Former world champion Urijah Faber's illustrious MMA career dates back nearly 13 years. He's preparing for another championship bout, against rival and 135lbs title-holder Dominick Cruz, but has already thought out one step further, if everything goes his way.
Faber wants to fight and beat Cruz, then, he's got another super fight in mind. "What I would like to do is beat Cruz, then fight Conor at 145," he recently told Submission Radio.
Faber knows that breaking his 1-1 tie with Cruz at UFC 199 won't be an easy task, of course. He gave the reigning champ credit for being technically skilled and mentally strong.
He did raise questions about Cruz's body, however. As he did last week when he briefly casted doubt on Cruz and former teammate TJ Dillashaw's integrity when it comes to banned performance-enhancing drugs, Faber implied that "The Dominator" has doped.
"I'll tell you what has happened, I've seen a drastic change in his body from the very first time that I fought him, to a year later when he fought, when he took the whole year off and came back all ripped. Then he looked pretty good two years ago when he made his long-awaited return, physically. And then all of a sudden he's got floppy boobs and back fat," Faber claimed.
"I mean, there's no secret what's going on there - and I know he knows it. The truth is, I've looked the same since I've been like 13-years-old. I've continued to be an athlete, I've continued to stay healthy. There's something fishy going on there, and he knows and I know, that there's a big advantage coming to me because of that. And I'll just leave that at that and let USADA do their job."
Faber seems to be saying that fighters like Cruz and Dillashaw have put on fat and lost muscle since the UFC hired USADA to do more drug testing, recently. As such, "The California Kid" also believes that the Cruz he's fought in the past is a much more dangerous one, physically, than the one he'll face at UFC 199 in June.
"One thousand percent," he continued.
"The truth is, I will give him the respect because he has the mental side and he has great technique, you know, for what he's trying to do. But the truth is, he's a fraction physically from what he used to be. And it's still gonna be a very tough fight. I mean, you know, a world champion's a world champion and that's a mentality thing. But the odds are stacked in my favor."