UFC's Big Return to Japan & Boxing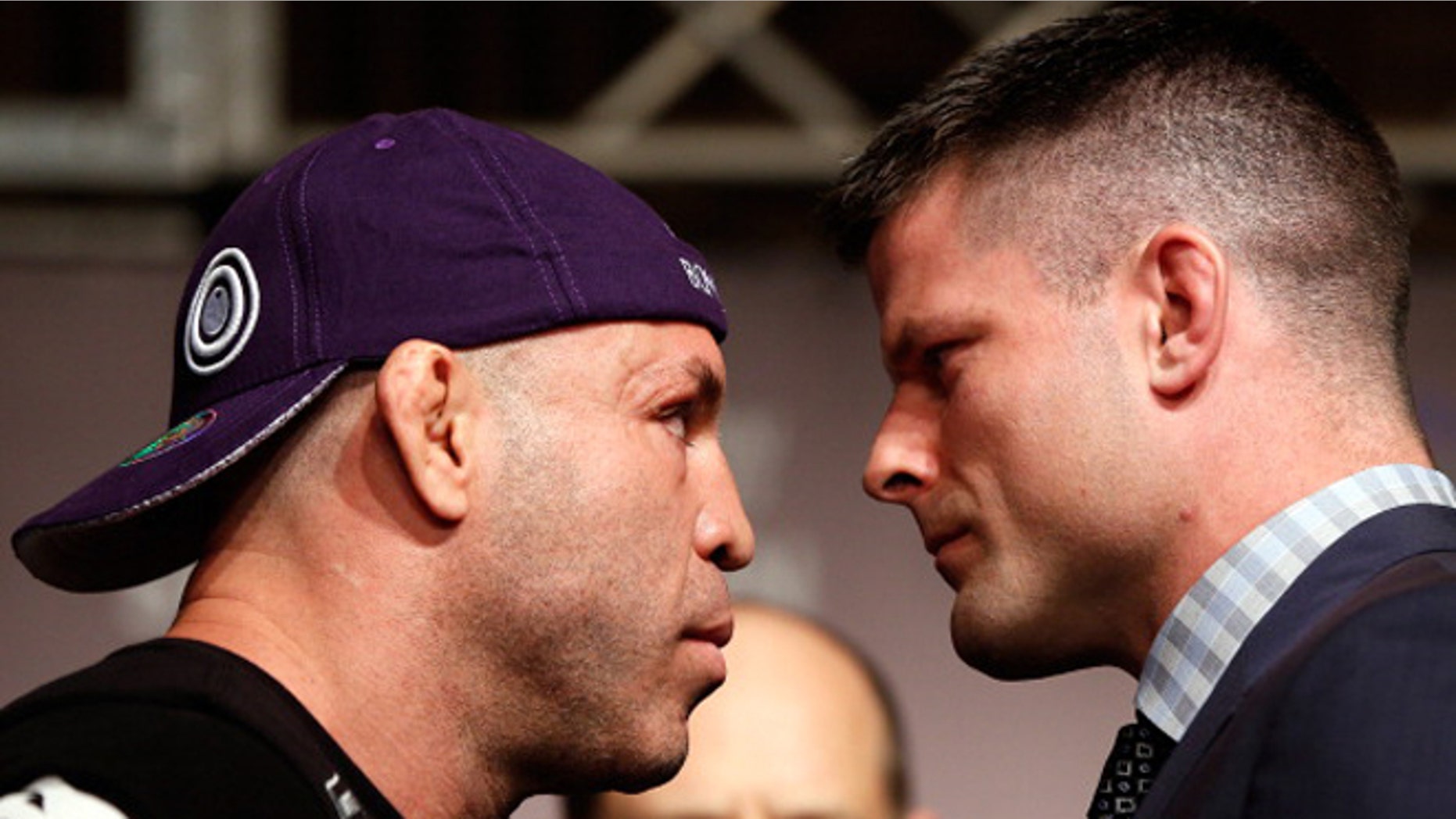 UFC on Fuel TV 8 pitches camp in Japan this Saturday and, as usual, the card will be peppered with local talent as well as a main event matchup that whiffs of a slugfest. This time, physically grizzled and most certainly weathered veteran Wanderlei Silva will face off against Brian Stann.
Wanderlei Silva [34-12-1] - Brian Stann [12-5]
There was a time when Silva was the most feared fighter in Japan. The Brazilian went undefeated 20 times during his Pride Fighting Championship days. It was where he made his name and built his reputation as a fearsome competitor. However, the winning streak was also compiled between 1999 and 2004. Silva is 36 years old now and not merely past his best, but quite simply a shell of his former self. He's slowed down and his frequency of losses has sped up.
But as the old adage goes, the last thing to go on a fighter is the punch – so Silva still poses an occasional offensive threat. One only has to take a look at his loss to Rich Franklin at UFC 147 to see that there is the occasional bite that can fell a former champion. Silva has fought oodles of times at the Saitama Super Arena, 13 to be exact, so should receive a warm welcome from the Japanese faithful. In fairness, he might need all the help he can get when he faces Stann.
For Stann, this is an opportunity to get a stellar, albeit heavily faded name on his resume. Is he a complete fighter? No. But is he a markedly improved one? Sure. Stann has little to no ground game and while Silva is capable, it's not exactly what the fans will want. Fans should expect a juicy brawl, one that will likely see the younger more athletic Stann declared the victor.
Stefan Struve [25-5] - Mark Hunt [8-7]
For those not fully aware, Dutchman Stefan Struve is 7-foot-tall. He also happens to be built like an outhouse constructed of brick. Struve has the potential to be a phenomenally dangerous heavyweight in the UFC, but has thus far pioneered a new method of fighting whereby he refuses to take advantage of obvious attributes like size and reach. Why? No one quite knows, but given time he will likely improve. He showed glimpses of his potential with a win against fellow heavyweight Stipe Miocic. Hunt in the meantime is a limited fighter who is actually capable of doing one thing - getting in range of his opponents and landing defining and deciding blows.
This fight should be extremely fun for fans because of the inadequacies of both fighters. If Struve gets the fight to the mat, he can win because of his python length limbs. If Hunt manages to get inside of Struve's nonexistent defense, then we could witness a rather large oak being felled. Struve is favorite but the distinct toss-up nature of the contest could prove gripping.
Diego Sanchez [23-5] - Takanori Gomi [34-8]

Sanchez was an undersized guy at welterweight who took some big beatings. So why not return to lightweight where he can pose a physical threat? Sure, he might have been handed a beating at 155 pounds back in 2009 at the hands of BJ Penn — but he was champion. Sanchez is extremely durable and will often outlast and outwork his opponents and should reap the rewards in a division more suited to him. Against Gomi he should be the harder worker and will likely prevail. Gomi is not what he used to be in his Pride days, despite his impressive win against Mark Danzig in the last Fuel TV outing.

Hector Lombard [32-3-1] - Yushin Okami [28-7]

Lombard is the former middleweight king at Bellator. He's also won 21 of his last 22 fights. It's a shame that one loss came against Tim Boetsch on his UFC debut. But a return win at UFC on FX 6 showed the loss to be a blip rather than a quake in Lombard's ascent into the echelons of the UFC. Lombard has talent and is an incredible physical specimen who has title contender written all over him. Expect this fight to be over quick when he faces the stock local talent in the form of Okami.
BOXING
Richard Abril - Sharif Bogere
Any keen follower of boxing will know a couple of things regarding Richard Abril, the skilled Cuban standout and current WBA interim lightweight titleholder. First, he got robbed in a manner almost criminal in a bout against the feared and relentless Brandon Rios in his last outing. Secondly, like many Cuban fighters, the technical nature of their craft often makes for fights that are quite frankly boring.
Abril will be a heavy favorite against the athletic, durable but unheralded Bogere of Uganda. While Abril has skill in abundance, he lacks power meaning that his skills will likely carry him to an easy, but tedious decision.
Gary Russell Jr - Vyacheslav Gusev
Forget who Gusev is. Even ardent connoisseurs of the sweet science know little about him. Instead tune in to watch Gary Russell Jr. If you show me a fighter with faster hands than the former US Olympian, I'll eat my hat collection. Russell is electric, capable of delivering highlight reel knockouts while dazzling you with exceptional mercurial defense that would make even Floyd Mayweather drool a touch. Russell is advised by Al Haymon, Mayweather's key counsel. So don't expect his career to be put into overdrive anytime soon. But tune in no matter how poor the opponent because Gary Russell Jr. will do one thing. Dazzle.