UFC fighter Rachael Ostovich's husband arrested on suspicion of attempted second-degree murder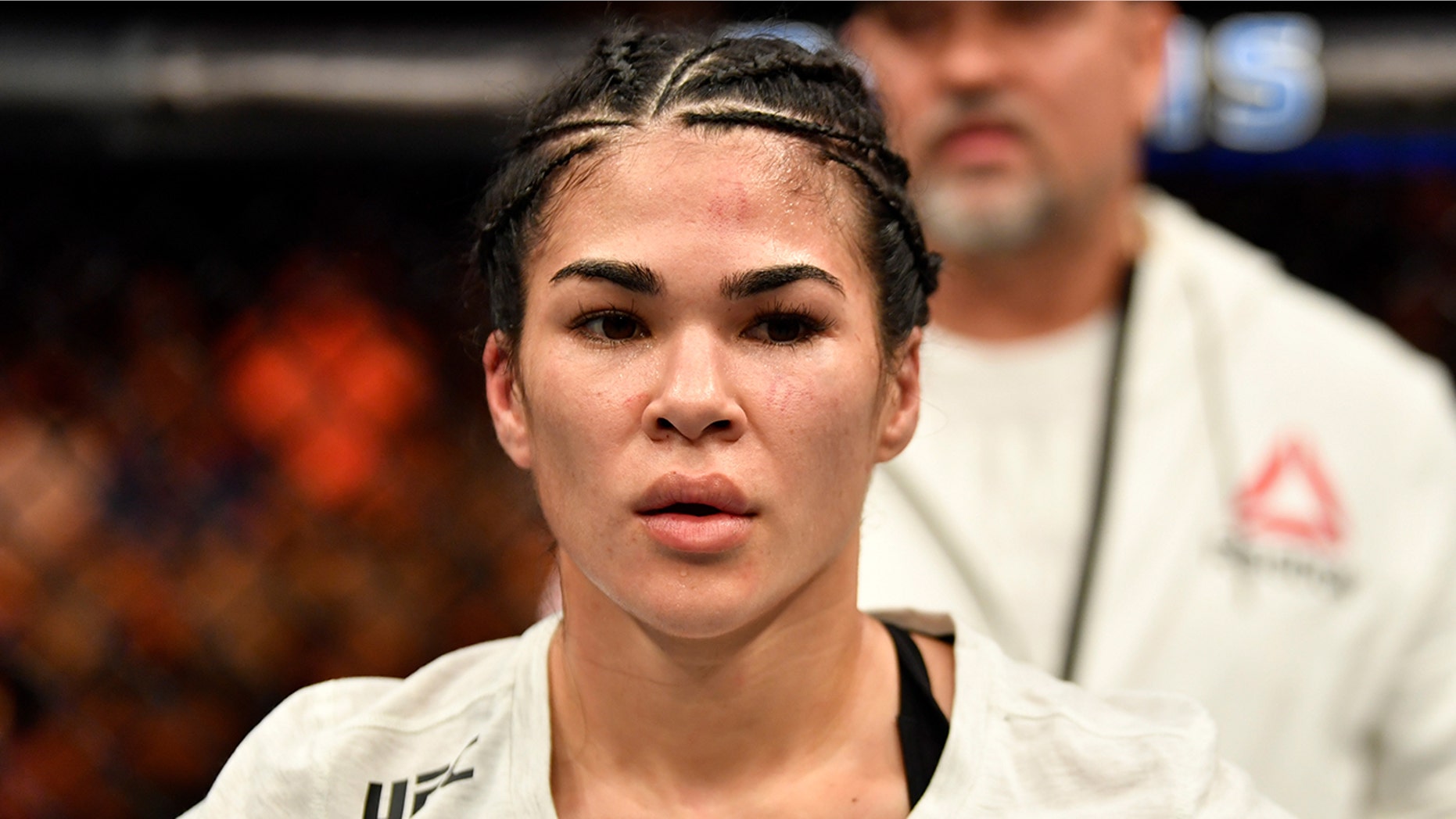 The husband of UFC rising star Rachael Ostovich was arrested in Hawaii on Tuesday night on suspicion of second-degree attempted murder, police said
Arnold Berdon, who is also a mixed martial arts fighter, was in custody after turning himself in to authorities at around 5 p.m., according to the Honolulu Star-Advertiser. The 27-year-old was reportedly being held without bail.
Ostovich, 27, was attacked at a Honolulu home Sunday and suffered a broken orbital bone in the assault. She was hospitalized with the facial injuries and later released, according to ESPN.
Ostovich filed a temporary restraining order Monday, a day after the alleged assault, Hawaii Judiciary court records showed. Court documents obtained by Fox News showed the temporary restraining order is set to expire on May 18, 2019.
Berdon was seeking legal counsel and will defend himself against Ostovich's allegations that he attacked her, by claiming that he reacted in self-defense after she attacked him first, TMZ reported.
"A very unfortunate incident occurred Sunday night with Rachael Ostovich that ended with her suffering a fractured orbital and other injuries," Ostovich's management team SuckerPunch Entertainment said in a statement.
"As a result of these injuries she will not be able to compete in her upcoming bout with Paige VanZant on January 19th. Rachael is now home from the hospital with her family and will be going back for further check ups on her orbital. The family would like to ask for some privacy as they sort through this matter. We would like to thank the UFC for all their support on this matter as well as the fans and media for your concern"
The up-and-coming flyweight competitor was set to take on VanZant on UFC's first ESPN+ event on Jan. 19 at the Barclays Center in Brooklyn, N.Y.
Fox News' Julius Young contributed to this report.