Two fish placed on DL* after Realmuto foul ball cracks Marlins Park aquarium glass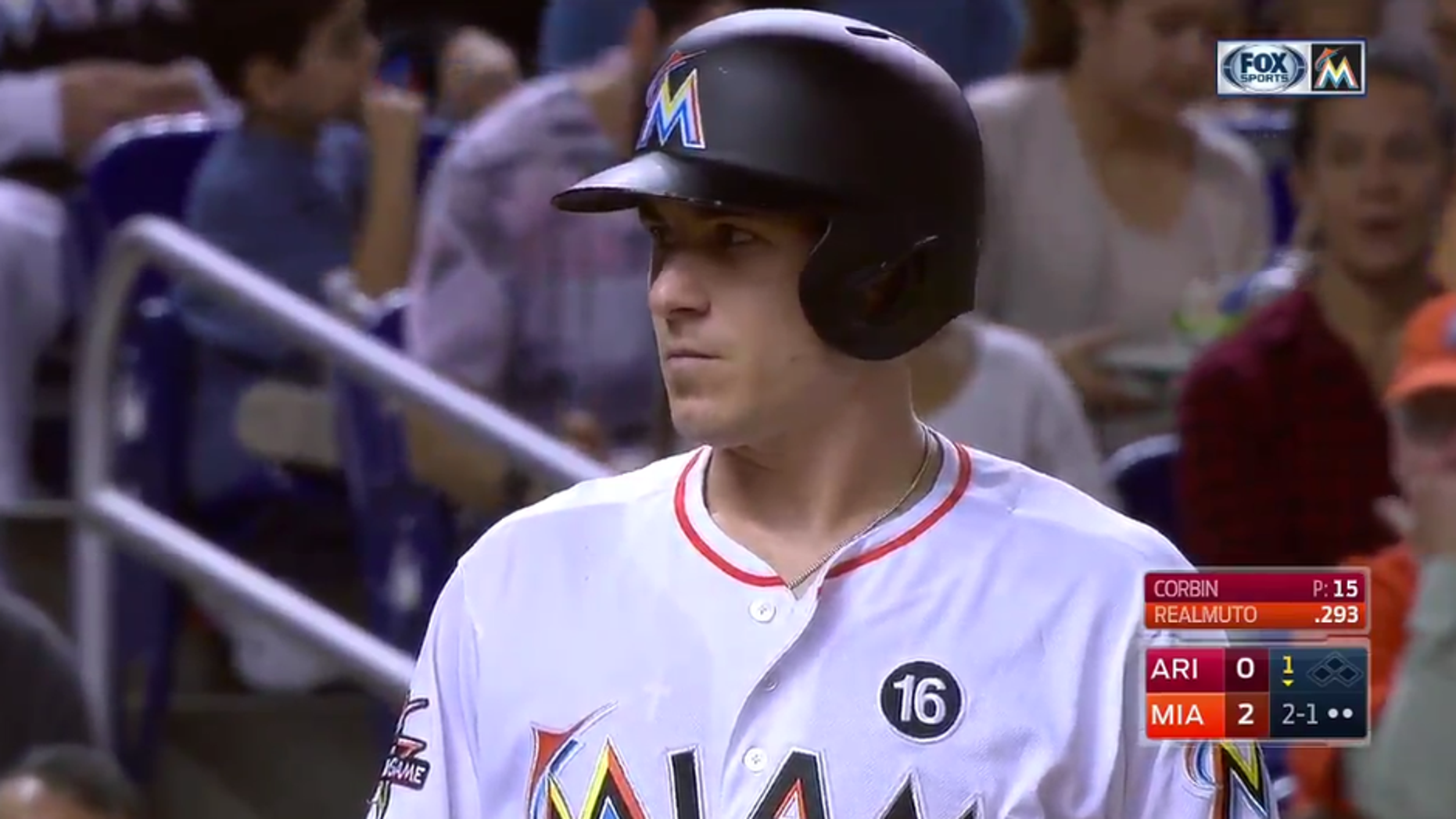 When Marlins Park became home stadium to the Miami Marlins in 2012, and one of the stadium's signature pieces were thetwo 450-gallon salt water aquariums that sat behind home plate.
And ever since that time, no baseball had ever cracked the supposedly shatterproof acrylic glass ofthe tank … until now.
On Friday, Marlins catcher J.T. Realmuto hit a foul ball off the Diamondbacks' Patrick Corbin at the bottom of the first inning that flew at a weird angle and somehow smashedthe fish tank to the right ofhome plate.
The ball looked to not only crack the glass, but some of thesalt water started to leakout.
"After the game, we're placing two fish on the disabled list and we're calling up two other fish from the Minors," Marlins president David Samson joked to MLB.com.
Apparently, no fish were really harmed during this glass-shattering moment. And in the end,it was nothing a small amount of duct tape couldn't fix: