Twins' Sano second in AL All-Star voting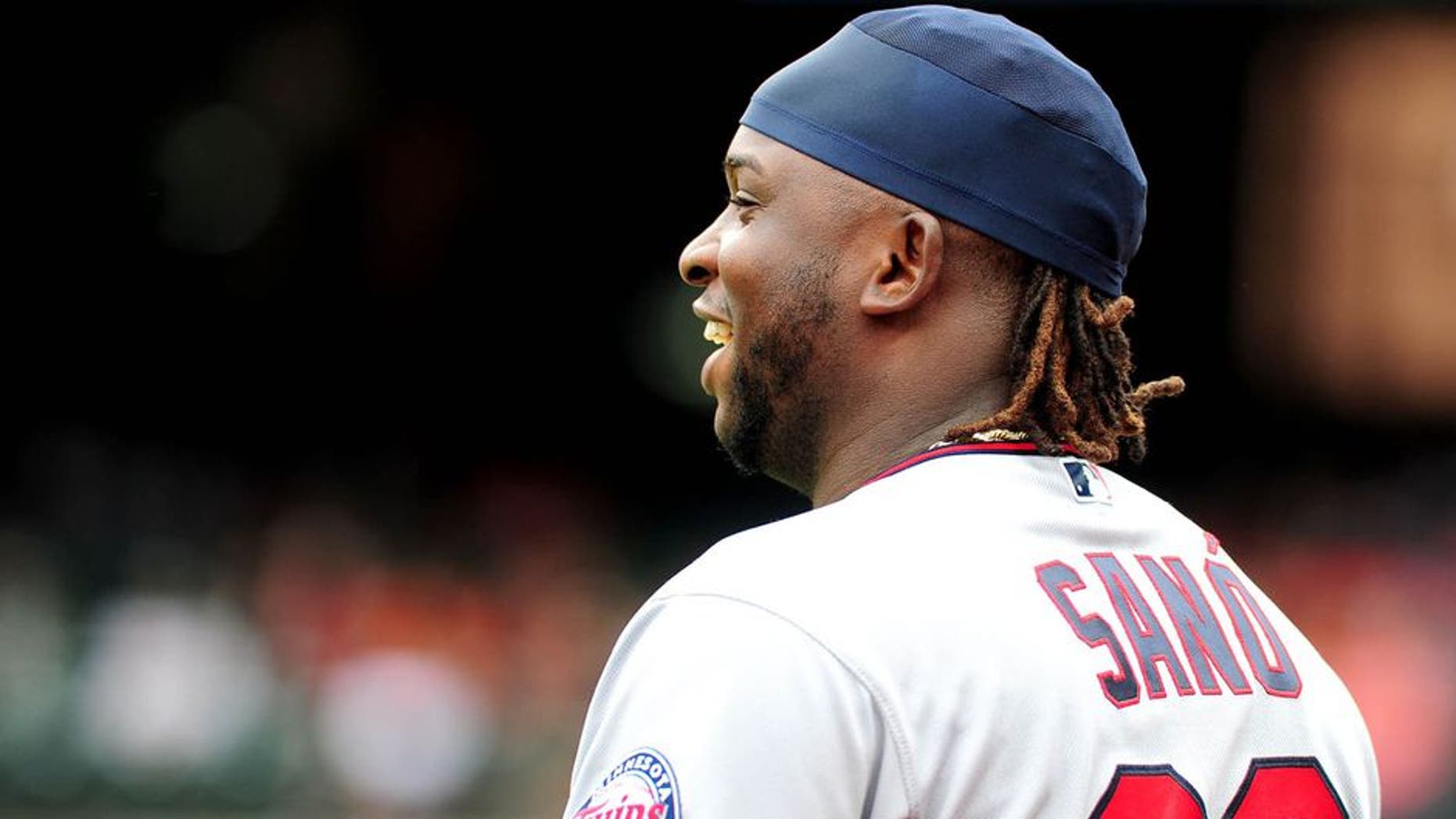 He might not be a Sano-doubter for a trip to the All-Star Game, but Minnesota Twins third baseman Miguel Sano is off to a great start.
Major League Baseballreleased its first American League All-Star Game balloting update on Wednesday afternoon, and Sano stood in second place for third basemen with 363,607 votes just under 6,000 shy of Baltimores three-time all-star Manny Machado.
Take a look at statistical leaders, and youll quickly see why. Sano is ranked second in the AL with 39 RBI, second with 31 walks, third in on-base percentage (.406), fourth in bOWAR (2.4), fourth in OPS (.996), fourth with a .590 slugging percentage and is also tied for eighth with 12 home runs.
He ranks ahead of Machado in all categories.
The last Twins third baseman to make it to the All-Star Game was Ron Coomer in 1999 -- although Coomer actually played more games at first base that season (and played at first in the All-Star Game).
Recent MinnesotaTwins All-Stars