Twins relieve GM Terry Ryan of duties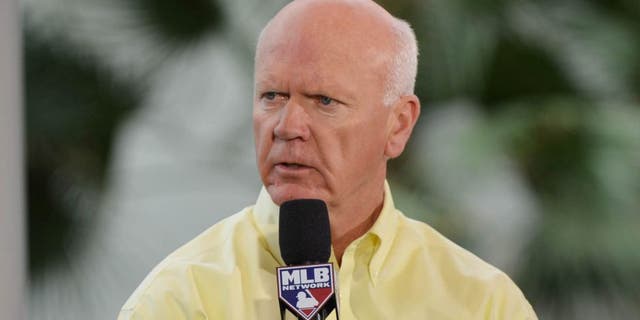 NEWYou can now listen to Fox News articles!
The Minnesota Twins have relieved general manager Terry Ryan of his duties, the team announced Monday.
Assistant general manager Rob Antony will take over as general manager on an interim basis.
Ryan served two stints as Twins general manager, first from 1994-2007 and then from 2011-2016. He started with the Twins front office as scouting director in 1986 before becoming vice president of player personnel in 1991.
"Terry has been a dedicated, loyal and respected member of the Minnesota Twins family," Twins owner and CEO Jim Pohlad said in a statement. "It is impossible to overstate his contribution to our game, our team and the Upper Midwest baseball community. The decision to part ways with Terry was difficult, painful and not obvious. We are extremely grateful and very thankful to Terry, his wife Karilyn and their family for being a part of the Minnesota Twins."
In the statement, Ryan thanked the Pohlad family, the Twins players and staff and fans.
"It's been an honor to be part of the Twins organization, and I wish everyone nothing but the best going forward," he said.
Ryan was drafted by Minnesota in the 35th round in 1972. He pitched in the team's minor-league season for four seasons before an arm injury cut his career short. He returned to baseball in 1980 as Midwest scouting supervisor for the New York Mets, a position he held for six years.
Ryan helped the Twins to American League Central Division titles in 2002, 2003, 2004 and 2006 and earned several executive of the year honors.
Antony is in his 29th seasons in the Twins organization and ninth as assistant general manager. He began his Twins career in 1988 as assistant director of media relations.