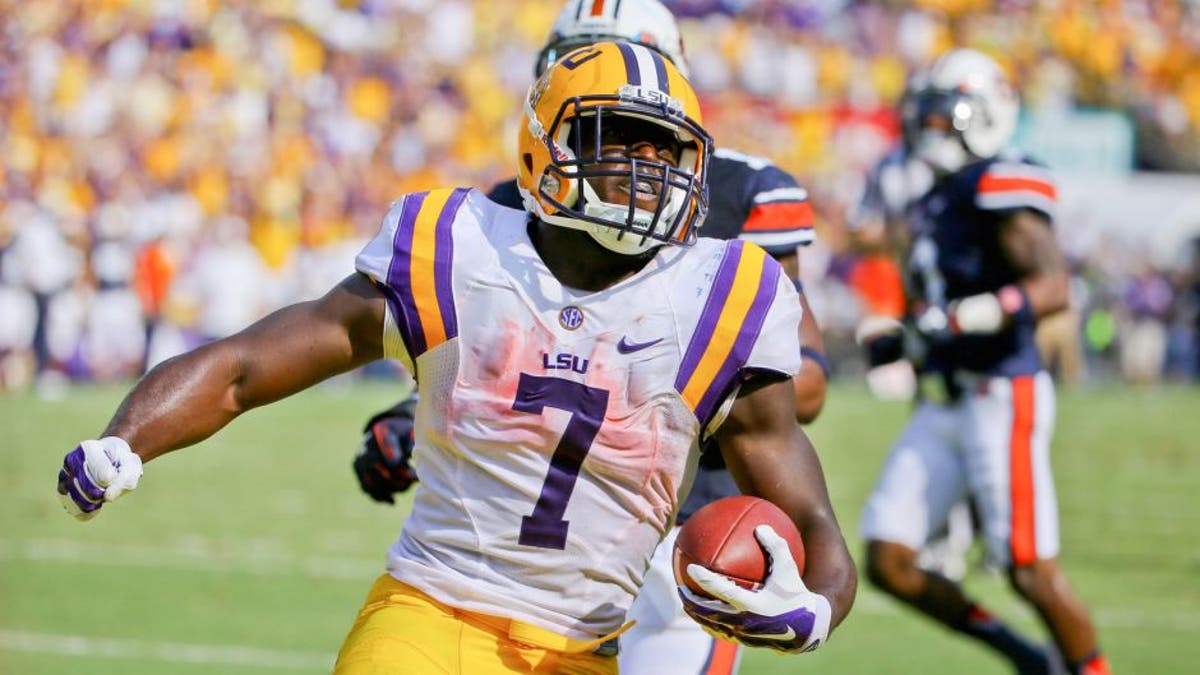 There's no word on which candy is Fournette's favorite. Derick E. Hingle USA TODAY Sports
A day in the life of Leonard Fournette isn't always the easiest thing, even when trying to enjoy a fun holiday with a family member.
In an interview with The Advocate, Fournette spoke about spending Halloween with his young daughter -- and how it turned into a hectic ordeal. His considerable appeal is obviously ever-present in the greater Baton Rouge area.
"It's crazy," said Fournette. "Especially when I took my daughter trick-or-treating. I had to leave."
While this could be construed as a bitter experience for some, Fournette took everything in stride and understood the bigger picture -- and how his persona has impacted those in the community.
"I took so many pictures...all the little kids dressed up like me. It made me think about how many people look up to you, and it makes you want to do the right thing each and every day. Especially the kids."