Tragedy and sports have intertwined all too often at Oklahoma State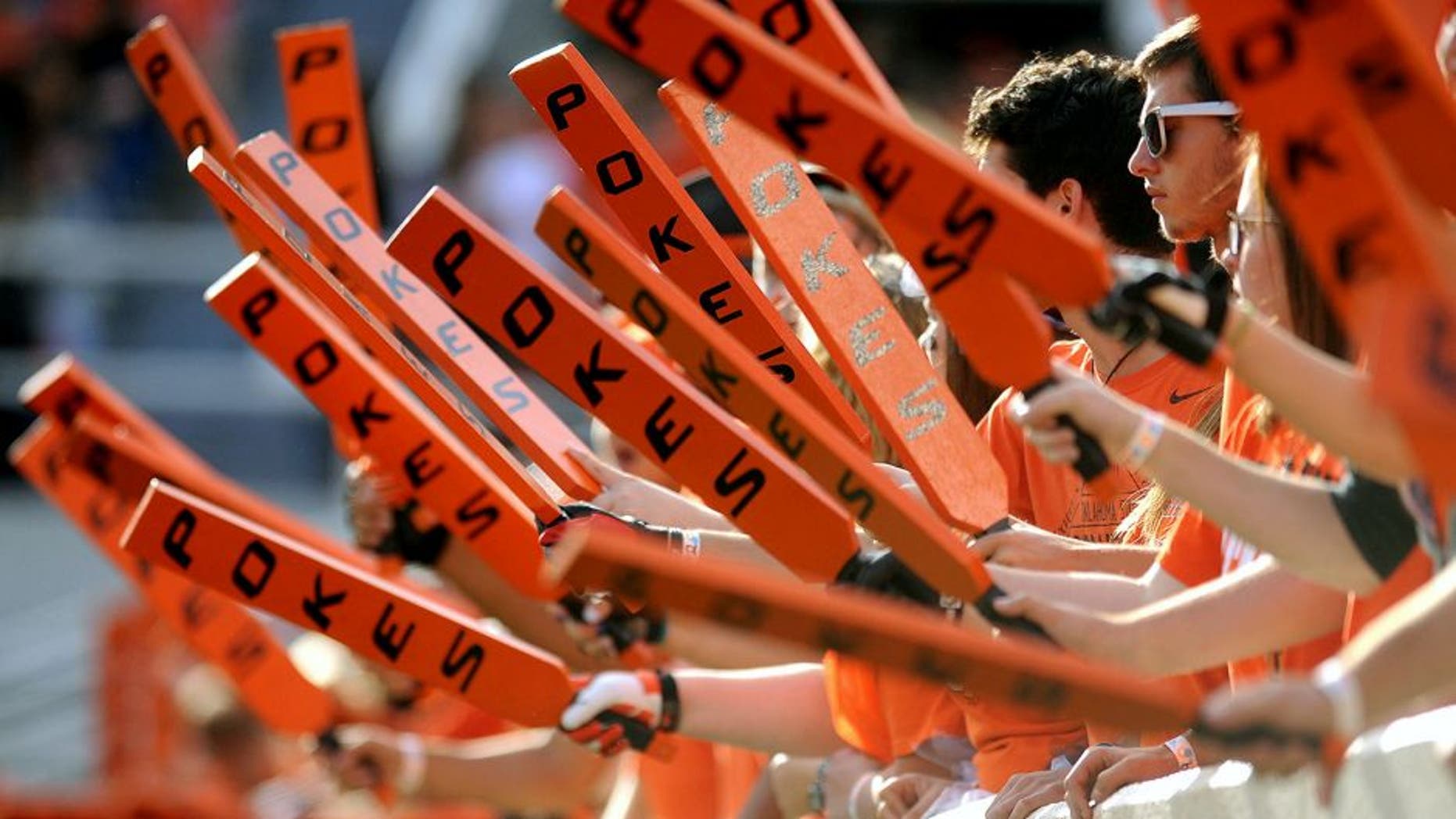 Saturday's deadly car crash into a crowd of parade goers at Oklahoma State's Homecoming parade reminded of other sports-related tragedies that have rocked the school. Mark D. Smith USA TODAY Sports
The tragic news of fatalities and scores of injuries caused when a speeding car crashed into a crowd of revelers at Saturday morning's Oklahoma State Homecoming parade quickly reminded of other sports-related tragedies that have too often affected the school.
Every year thousands of people attend the Homecoming parade in Stillwater, Okla., just one of the weekend's events that make Oklahoma State's Homecoming one of the largest in the nation. Parade goers were horrified Saturday morning when a car sped into spectators causing multiple fatalities. News reports say more than 20 people have been hospitalized.
Oklahoma State has seen its share of fatal incidents involving its sports teams. In late November, 2011, women's basketball coach Kurt Budke and assistant Miranda Serna were killed in a plane crash in Perry County, Ark., while they were on a recruiting trip.
That crash immediately sent the Oklahoma State family reeling with memories flooding back to a decade earlier when a plane crash involving members of the Oklahoma State men's basketball team killed all 10 people on board.
The plane was flying back from a game at Colorado when the pilot became disoriented in a snow storm. It was carrying eight people involved with the Oklahoma State basketball team: two players, plus six members of the coaching staff and OSU broadcasters. There is a memorial erected outside Gallagher-Iba Arena called "Remember the Ten."
"It's almost impossible to think it would happen once," OSU women's radio analyst Casey Kendrick told ESPN after the 2011 crash. "And it's happened twice."
While there is always risk involved with sports teams flying from location to location, sadly, when tragedy strikes it is always unexpectedly.
Saturday's tragic scene though is different. Parade goers could never anticipate the risk they would encounter. This will again test Oklahoma State's resolve yet in an entirely new and painful way.
Oklahoma State's undefeated and 14th-ranked football team was set to take the field against Kansas only about five hours after the chaotic scene unfolded.
Von Castor, a storm chaser for Tulsa's News On 6, was at the scene:
"A car barreled through barricades and into the crowd where the parade was ending," Castor said. "It was an absolute horrible scene."
Once again, Oklahoma State has been a dealt a tragic blow.