Top Florida State University football player reportedly let off easy after hit-and-run accident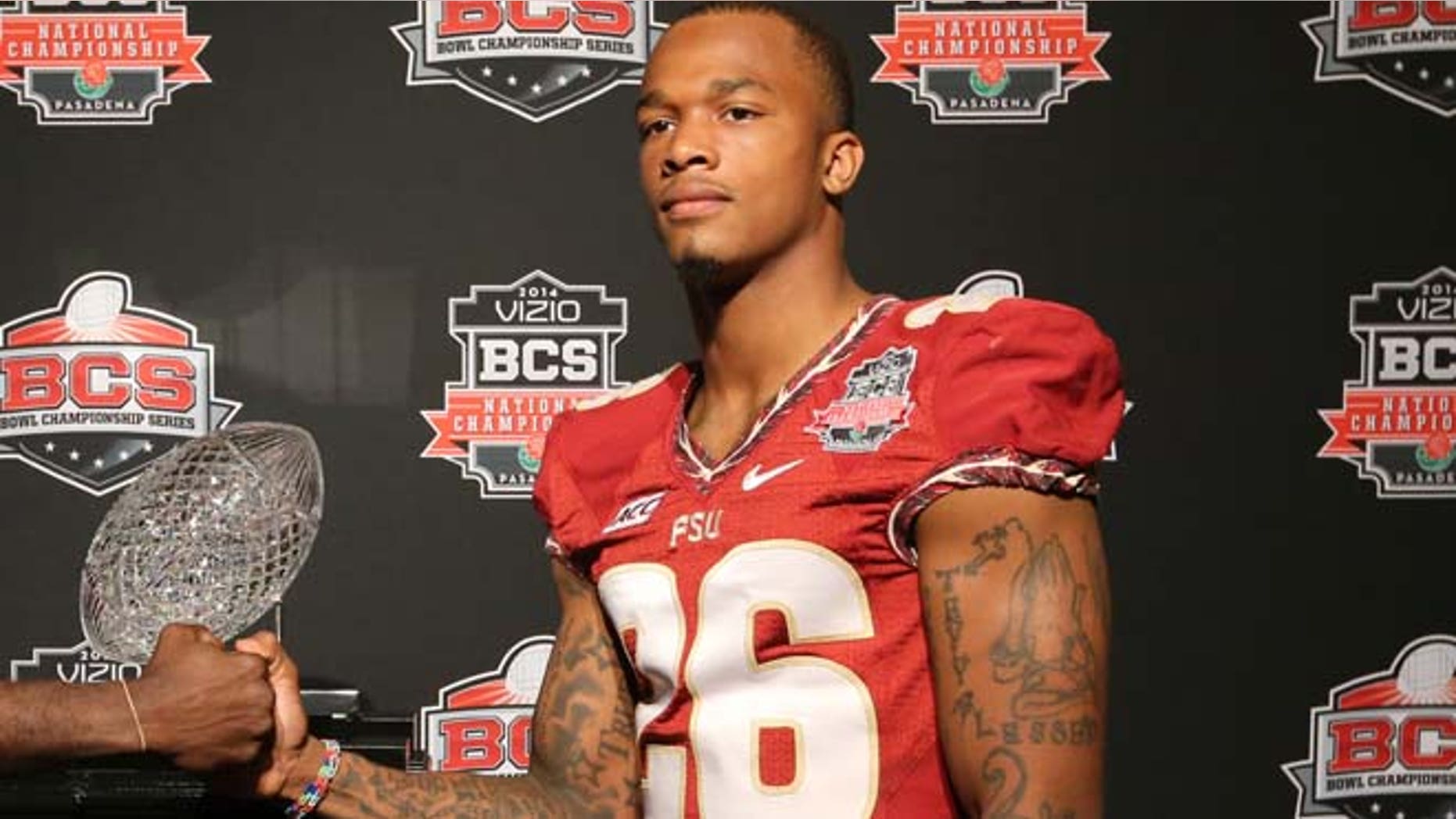 A star Florida State University football player who was involved in a hit-and-run incident in October was let off easy by Tallahassee and campus police, according to an investigation by the New York Times published Friday.
In the early morning of Oct. 5, P.J. Williams – a cornerback who was named the most valuable defensive player in this year's national championship game – drove his car into a vehicle driven by Ian Keith, an 18-year-old teenager returning home from a late shift at an Olive Garden in Tallahassee.
Shortly after the crash, Williams and the two other passengers in his car, including Ronald Darby, the team's other starting cornerback, fled into the darkness before police arrived, the paper said.
Keith decided to stay at the scene. He suffered cuts and bruises from an airbag deployment.
Williams later returned to the wrecked vehicles, but Tallahassee police did not test him for alcohol, nor did they indicate whether they asked if he had been drinking or why he fled the scene of the accident, according to a police report analyzed by the New York Times.
An examination of law enforcement records and interviews with witnesses, lawyers, the police and a university representative revealed that Williams was driving with a suspended license and officers initially labeled the accident a hit and run, which is a criminal act, the newspaper reported.
But later, police decided to issue Williams only two traffic tickets. The case did not show up in the city's public online database of police calls, which authorities said was due to a technical error, the paper said.
Florida State University police – who did not have jurisdiction in the case -- also sent two officers to the scene but wrote no report on it, describing the episode as too minor to require one.
After the New York Times showed its examination to Tallahassee police chief Michael DeLeo, he said that the department would "conduct an investigation to determine what happened and whether the officers acted appropriately.
"No one should be shown any favoritism," he said.
In the Tallahassee police's report of the crash, officers justified not charging Williams with a hit and run because he returned to the scene of the accident around 20 minutes later, without being contacted by authorities, the Times reported.
However, in another case last month in the same area, officers charged a driver who left the scene of a low-speed accident with hit and run. The driver was not a Florida State football player and drove home after the crash before contacting police, according to the New York Times.