Tony Stewart tweets to A.J. Foyt on his birthday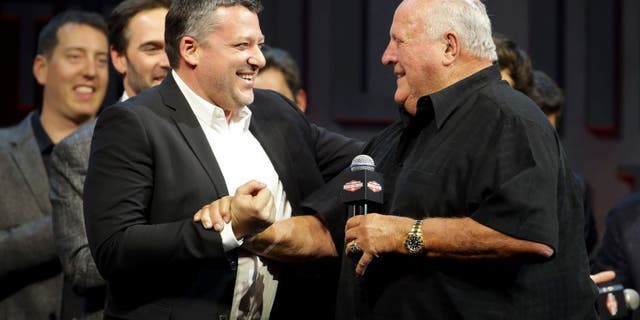 NEWYou can now listen to Fox News articles!
To a lot of race fans, Tony Stewart is a hero.
And with good reason: He won three NASCAR Premier Series titles, an Indy Racing League championship and the USAC Triple Crown. Not to mention the fact that he could drive the wheels off most anything.
But Stewart has his own hero, a Texan you might have heard of named A.J. Foyt, who on Monday celebrated his 82nd birthday.
It's easy to see why Foyt became Stewart's hero: "Super Tex" won the Indy 500 four times, the 24 Hours of Le Mans and the Daytona 500. There's not another driver in the would who did all three of those things.
And he was pretty damned good on dirt tracks, too, as Stewart would later be.
So it's not surprising Stewart sent this Tweet out to his hero.