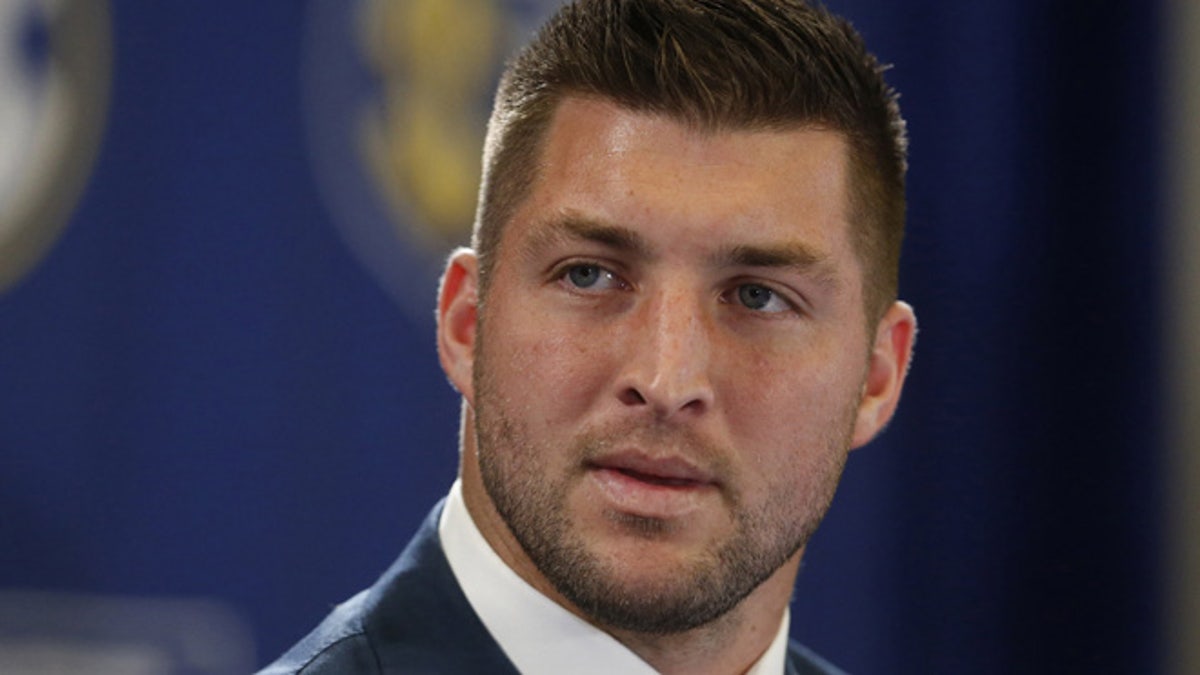 PHILADELPHIA – Tim Tebow is expected to sign a one-year contract with the Philadelphia Eagles on Monday, according to three people familiar with the deal.
The people spoke to The Associated Press on condition of anonymity Sunday because the contract hasn't been finalized. Tebow hasn't played in the NFL since 2012 with the New York Jets. He was released by the New England Patriots before the 2013 season.
The former Heisman Trophy winner was a first-round pick by Denver in 2010. He started 14 games for the Broncos and led them to a playoff victory in the 2011 season.
Tebow joins quarterbacks Sam Bradford, Mark Sanchez and Matt Barkley on Philadelphia's roster. The addition of Tebow would be the latest move in a stunning offseason for coach Chip Kelly. He traded Nick Foles, LeSean McCoy and allowed Jeremy Maclin to leave in free agency.