Tim Tebow & Mark Sanchez Most Overrated Players in NFL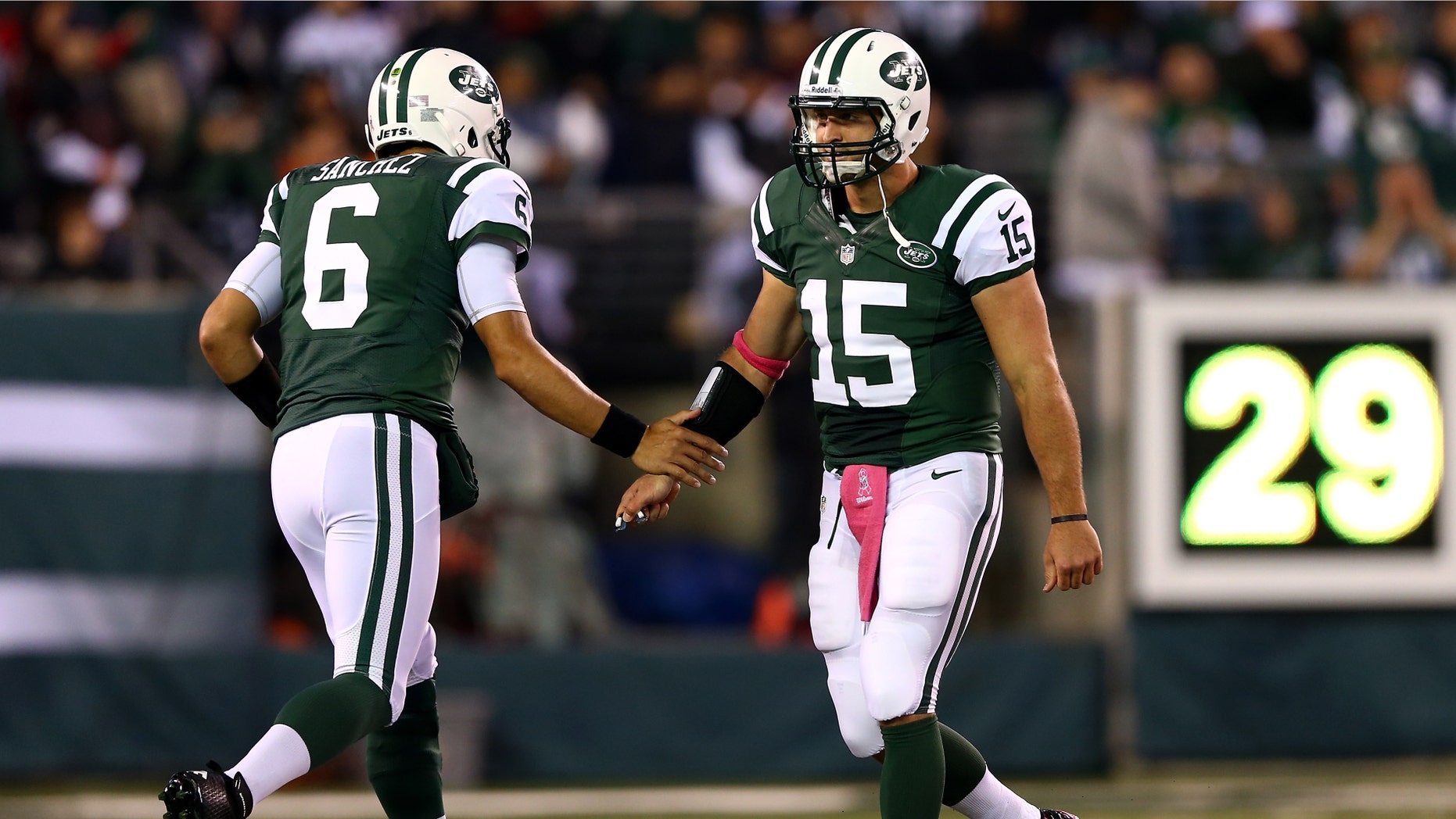 If you are Mark Sanchez, calling the past few days "rough" would be an understatement.
In a week were he's been publicly dumped by girlfriend Eva Longoria and criticized over his performance as a quarterback, fans have voted Sanchez as one of the least liked and overrated players in the NFL.
In two separate polls conducted by Sports Illustrated and Forbes, Sanchez landed on two lists that no football player ever wants to be on.
In a freshly released poll by Sports Illustrated, in which the magazine asked 180 players who was the most overrated player in the league, Sanchez tied for second place with fellow Latino quarterback Tony Romo.
And in a surprising twist, Sanchez's teammate Tim Tebow, who some have credited with as the reason the opinion of Sanchez has changed on the Jets' team, was voted as the number 1 overrated player of all, with a landslide 34 percent of the votes.
In that case it could seem like Sanchez garnered a small, semi-convoluted victory.
But unfortunately for the fledging quarterback, Forbes too came out with a poll of its own.
And this time, it was fans and not players voicing their opinions.
In Forbes' annual popularity poll of NFL players , which was released Wednesday, Sanchez emerged as football's 10th least popular player.
Just this week, Sanchez's break up with actress Eva Longoria was blamed on football.
"The problem was Mark is very focused on football, while Eva is a busy businesswoman," a source told TMZ. "It's hard to maintain a relationship when one person is upset all the time."