Thomas Davis' startling ability to recover continues to amaze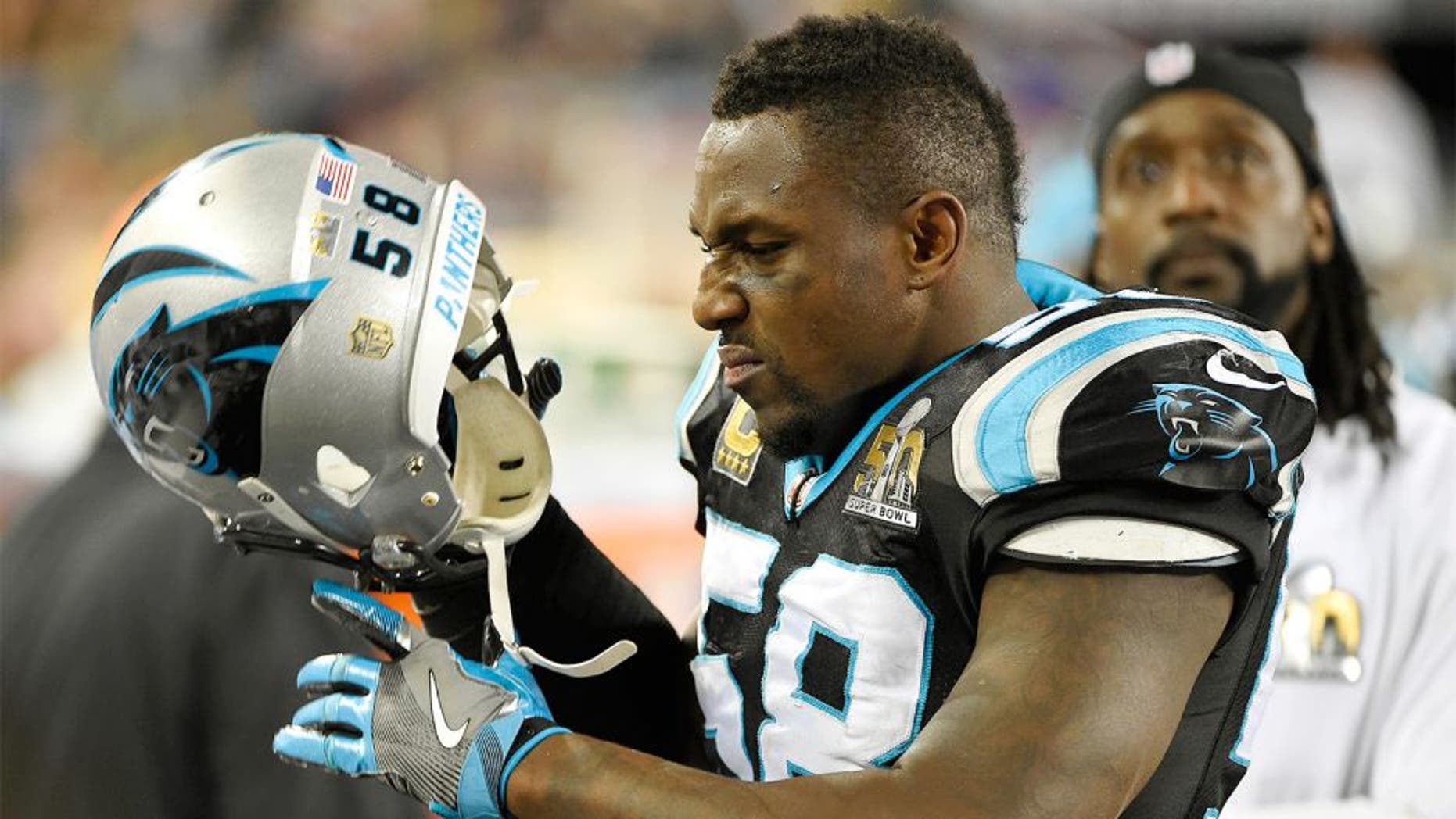 When it comes to remarkable medical recoveries, the legend of Carolina linebacker Thomas Davis continues to grow.
Davis not only played in Super Bowl 50 just 13 days removed from surgery to repair a broken ulna bone in his left forearm. Davis' wife Kelly said he already resumed workouts Monday as he prepares for the 2016 season.
"His arm is healing up great," Kelly Davis told co-host Phil Savage and me on SiriusXM NFL Radio. "He's feeling awesome.
"I told him, 'You are really Iron Man.'"
Earlier in his NFL career, Thomas Davis became the first player in league history to return from having torn his anterior cruciate ligament three times in the same knee. Davis, 32, has missed only two games the past four seasons because of injuries. The 2015 campaign was his most celebrated personally. Davis was named to the Pro Bowl and starting All-Pro team for the first time in his 11-year NFL career as well as reaching his first Super Bowl.
Davis also continues to draw praise for his off-field charity work. He was the winner of the NFL Players Association's 2015 Byron "Whizzer" White award, which carried a $100,000 grant for the Defending Dreams Foundation that the Davis' started in 2008 (defendingdreams.org).
But even with Davis never having hit such heights professionally before, Kelly Davis said "everybody has been asking" them whether the 2015 season was his last. It wasn't.
"He's not retiring," Kelly Davis said. "He's doing great."