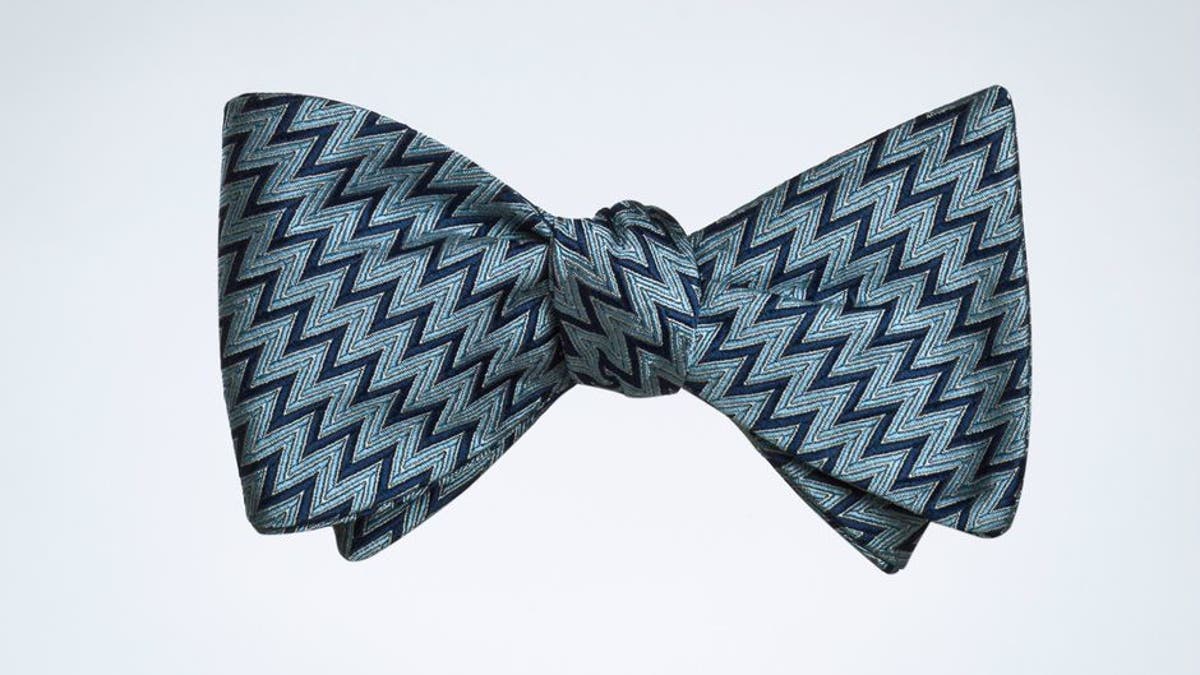 WHAT IT MEANS:
JDRF is the leading global organization funding T1D research.Millions of people around the world live with type 1 diabetes (T1D), a life-threatening autoimmune disease that strikes both children and adults. There is no way to prevent it, and at present, no cure. JDRF works every day to change this by amassing grassroots support, deep scientific knowledge and strong industry and academic partnerships to fund research.
Dhani Jones got involved with JDRF through his friendship with Fernando Aguirre, whose son has T1D.JDRF had the honor to be BowTie Causes first BowTie nonprofit partner in the history. Since then, we have created three different bowtie designs.Each year JDRF now hosts the hottest party in Cincinnati, the Bourbon & BowTie Bash, which includes an exciting live bowtie auction in partnership with Dhanis BowTie Cause as well as other Cincinnati area nonprofit partners.
The initial design was created by Fernando Aguirres son, with the zig-zag pattern reflecting the unpredictable ups and downs of the blood sugar for someone who lives with T1D.The second-generation JDRF bowtie was actually selected as part of a design competition. The winning design is dual-sided, with one reflecting our hope for a cure, and the other with a repeating 1 to give a nod to type 1 diabetes.
HOW TO GET INVOLVED:
Website: http://www.jdrf.org/
Twitter: https://twitter.com/JDRF?ref_src=twsrc%5Egoogle%7Ctwcamp%5Eserp%7Ctwgr%5Eauthor
Facebook: https://www.facebook.com/myJDRF/