This Jeopardy! answer is incredibly depressing for Browns fans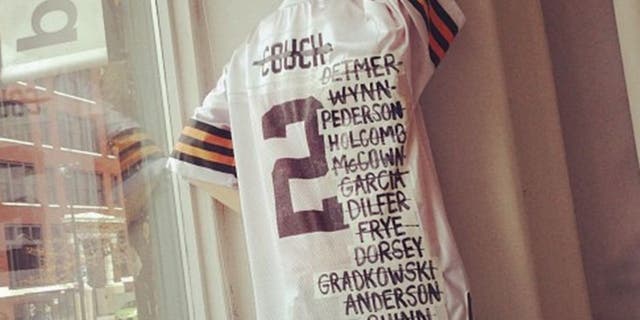 NEWYou can now listen to Fox News articles!
Through 10 weeks in the 2016 NFL season, the Cleveland Browns have had six different players take a snap at quarterback, and the incredibly long list of different starters since the team was reborn in 1999 just keeps getting longer. On Tuesday night's episode of Jeopardy!, a Teen Tournament edition, an $800 answer in a "Quarterbacks" category noted that the Browns have fielded 20+ starters, far and away the most in the league over that period. Contestant Michael Borecki nailed the question.
Former Browns quarterback Brady Quinn was happy to be mentioned on Jeopardy!, at least.
(Thanks to Cleveland.com for sharing this story.)