This 7-year-old boy who applied for a managerial gig is the coolest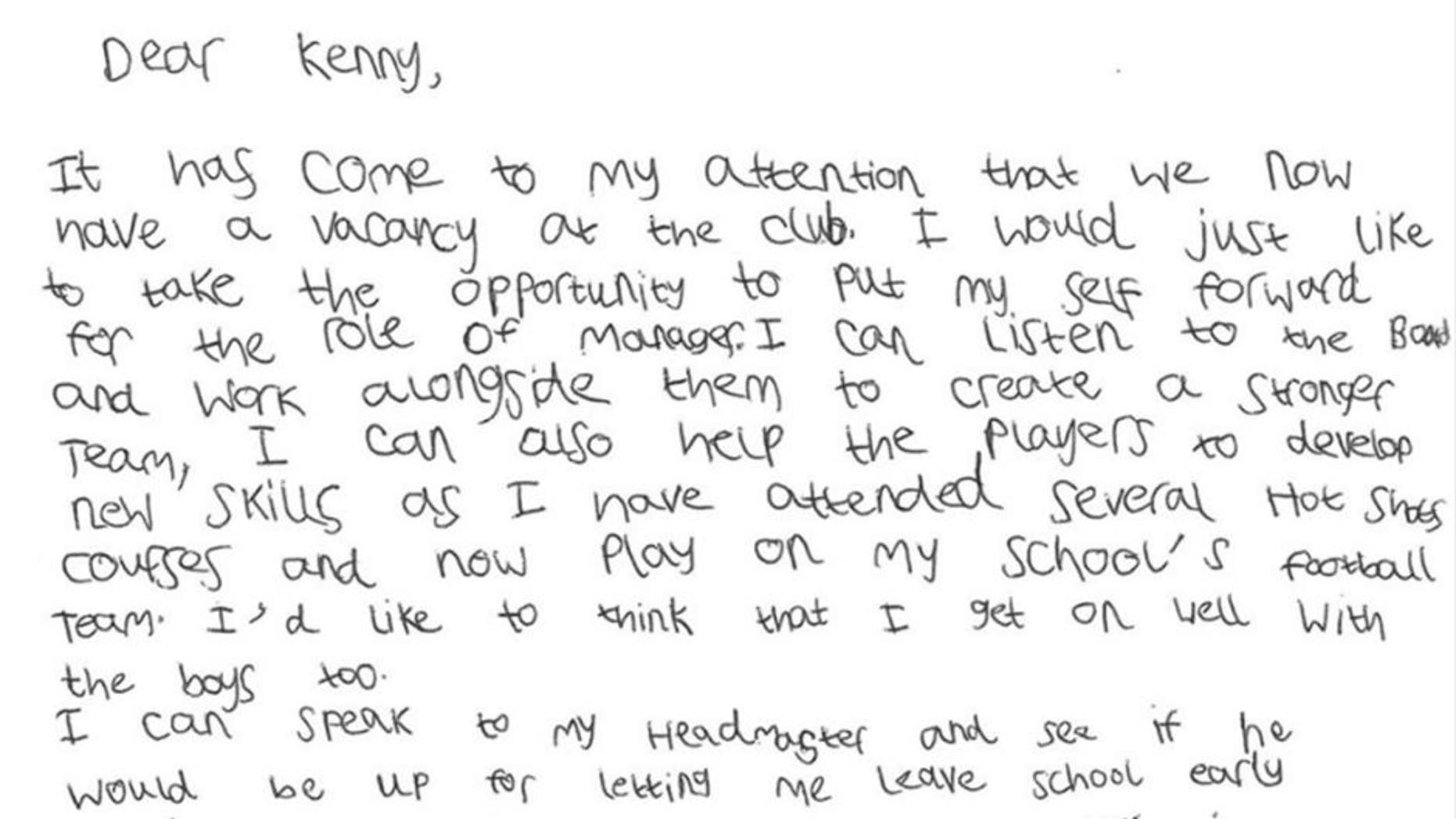 A schoolboy in Inverness has done what many of us haven't had the boldness to do --€" he's applied to take over the manager's post at his hometown club, Inverness Caledonian Thistle Football Club.
Yep, 7-year-old Ewen MacKenzie wrote a letter to club chairman Kenny Cameron, and he means business. Following John Hughes' departure as manager of the club, MacKenzie put himself forward to take the reins at ICTFC.
And before you ask, "Shouldn't a kid that age be focused on getting his schoolwork done?" Don't worry, MacKenzie has that all figured out. In the letter, MacKenzie writes, "I'm sure it won't be a problem, as long as the player will be able to chip in and help me with my homework!!!"
Smart kid! And he's not short of self-confidence, believing he can create a stronger team and help the players develop new skills. Unfortunately for the youngster, ICTFC turned down the application.
Cameron responded on Thursday, thanking MacKenzie for his application but ultimately reminding the schoolboy to focus on his studies. They managed the let MacKenzie down easy, which is more than most can say when they get rejected from a job.
And who knows? Maybe if MacKenzie sticks to it he can apply again in the future!
MORE FROM FOX SOCCER: