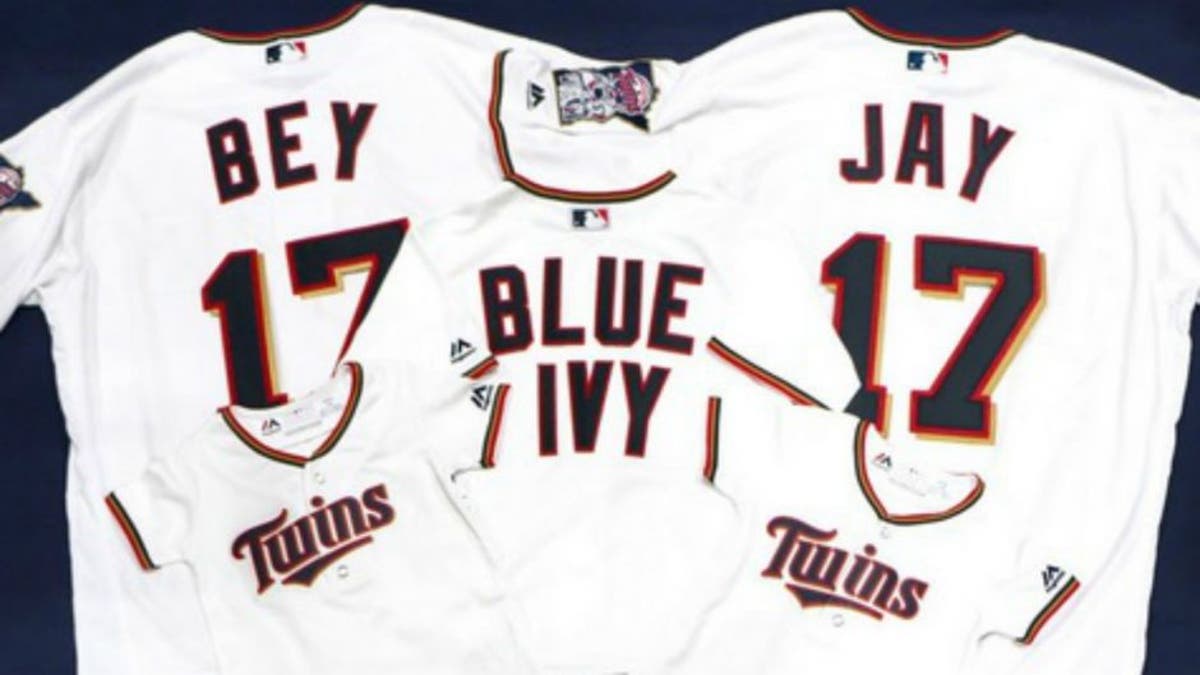 The Minnesota Twins are just as excited as the rest of the world about the news that Beyonce and Jay Z are expecting … twins.
Although Jay Z is a well-known Yankees fan who grew up in Brooklyn, perhaps it isn't too late to convert him:
There's even a jersey for proud big sister Blue Ivy.
Still, we're guessing it's an impossibly hard sell, given the Yankees' 27 World Series championships and the Twins' current 25-year title drought. But at the very least, that Twins jersey would make a nice cover-up for Queen Bey.