The <i>Other</i> Football: Superagent Barnett laments that no one understands what he does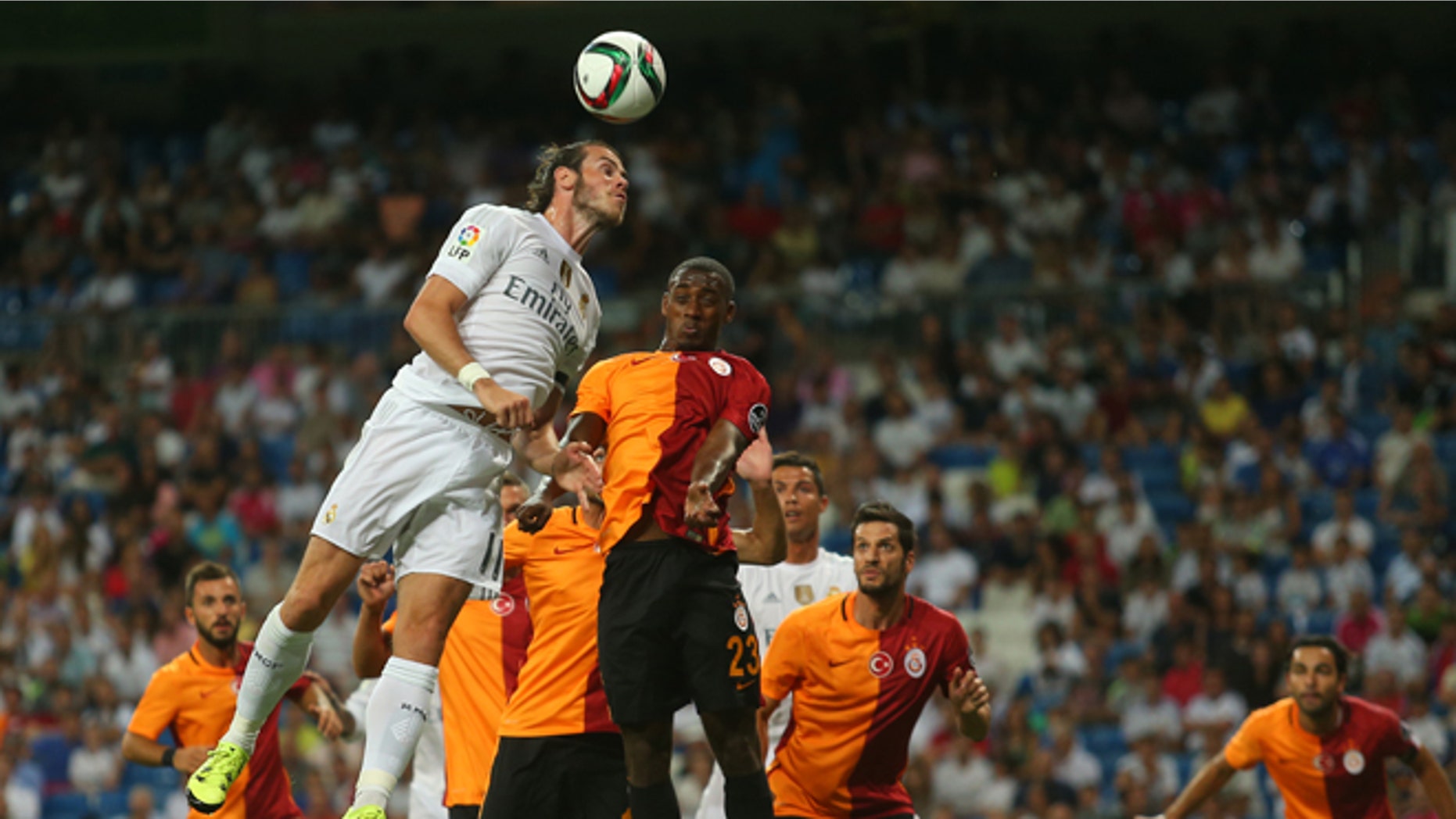 As head of the largest soccer agency in the world, Jonathan Barnett knows a thing or two about how a budding professional might find himself a good agent.
After all, his many successes as chairman and founder of the London-based Stellar Group include securing Gareth Bale's 2013 transfer from Tottenham to Real Madrid for a record fee of reportedly $132.9 million.
In an exclusive interview, the superagent and affable Englishman last week shared a few do's and don'ts of agent-hunting with Fox News Latino.
"It's all about understanding what good agents actually do," he offered.
Jonathan Barnett
Barnett seemed annoyed at the negative view media and fans alike have of soccer agents as the bogeymen who do little more than run around during the transfer window trying to strike deals and always encourage star players to leave their teams seeking greener pastures.
"First of all, there are good and bad agents as there are bad politicians, good or bad reporters," the life-long Arsenal fan said. "So I think to lump everybody together is ridiculous, and people don't properly understand the way we act and the way we behave."
So how do good agents act and behave?
"We look after players, and we look after them very well," Barnett said. "That's our job."
But what about the advice?
First, avoid going the family route. "It's not a good thing to have your family represent you because it's not the right way to go about it. They can't look at it properly," Barnett said.
Second, shun gimmicky enticements. "Don't just go with somebody because they offer [you] a mobile phone," the agent warned.
He said players should look for "a proper agency that has a track record that can show the client what they can do and how [players] are looked after."
Unfortunately, Barnett himself is unlikely to represent you for as long as you live in the U.S. – for now at least.
While he has hundreds of players on his books, he currently doesn't consider the U.S. market to be a good enough match for him to enter. "It's a particular niche that my company at this moment in time has no interest in," he said. "I think it's a growing business, and I'm sure it will do very well."
Barnett hinted that English players perceive Major League Soccer as a place to go when they're on the eve of retirement. "With all due respect, when your career is sort of heading toward the end, [it's] somewhere to go for a couple of years," he said. "The USA is a beautiful country, and so people would like to play there."
Barnett has players in all the major European leagues, and he also works with leagues and players in Argentina and Brazil. His agency employs more than 100 people and has representation throughout the world.
Barnett has represented the star winger Bale, 26, for a decade now.
He quickly brushes off media rumors of the player's possible return to England's Premier League.
"No, not in the foreseeable future," Barnett said. "He enjoys playing for the greatest team in the world. He's loving [Real Madrid]. He is fine and having a good life."
Barnett's career has not been free of controversy. In 2006, he was given a 12-month ban by the English F.A. over his handling of a transfer involving Ashley Cole, who at the time was with Arsenal but who eventually moved to Chelsea. Barnett appealed the decision and got his suspension reduced, but he still had to pay a fine.
"It's part of being an agent, and it doesn't make you a bad person," fellow agent and former Manchester City player Barry Silkman said of Barnett in an interview with the U.K. website TheJC.com. I don't look at him as one of the baddies. I find him good as gold.  He's definitely one of the better ones."
Video of the week
Fox Soccer shared this beauty of a goal by Dutch Eredivisie goalkeeper Martin Hansen of Den-Haag. Down 2-1 late to reigning champion PSV Eindhoven, Hansen came forward for a free kick and tied the game with the clock running down to full-time.
From the wires
The Russian government proposed a 2-percent increase to its budget for the 2018 World Cup on Monday, reversing a trend of repeated cuts this year.
A document written by the Sports Ministry and published on a Russian government database Monday envisages an increase of 12.5 billion rubles ($175 million), taking the budget to 643.8 billion rubles ($9 billion).
That document and another published Monday proposed various changes to many training bases that will be built for the tournament, but it was not clear if those changes were responsible for the budget hike.
Sports Minister Vitaly Mutko, who heads Russia's World Cup organizing committee, was keen to play down the change, calling it a mere "rebalancing within the program" rather than an "increase in expenditure" in comments reported by Russian agency R-Sport.
Russia has been keen to cut World Cup costs this year in line with a wide policy of reducing government spending. Russia's economy shrank 4.6 percent in the second quarter of the year.
The World Cup budget started the year at 664 billion rubles before a series of cuts knocked more than 30 billion rubles off the headline figure. Stadium construction has been left untouched but related projects such as hotels, drainage and even a TV tower have been removed from government building plans.