The Other Football: Quality, not quantity, is path to lasting MLS success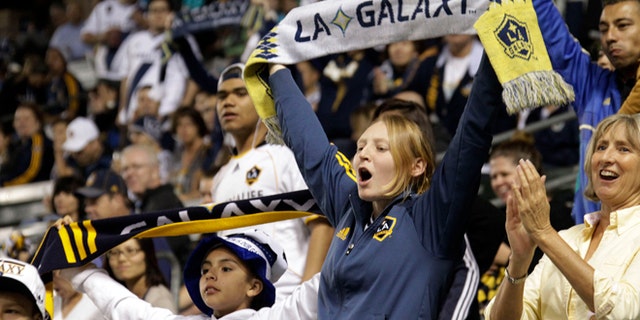 Soccer in America continues to grow and grow. It seems like you can't pass a field anywhere on a weekend that doesn't have a youth game going on.
With so much grassroots soccer, one would think that our pro leagues would be robust and thriving too.
So are they? All signs point to yes.
Over the last 10 to 15 years, Major League Soccer has doubled in size, going from 10 to 20 teams – and four more slated to debut in the coming years. Its average attendance has grown to more than 21,000 per game. That's higher than the hockey and basketball games.
Broadcast revenues have increased by 500 percent, and the buy-in for a new MLS franchise is more than 10 times the $10 million it cost a decade years ago.
"It's pretty remarkable where we are today," MLS commissioner Dan Garber said recently. "To think that we have thousands of people coming out for a rally and having a meeting with mayors, politicians, state senators from both sides of the aisle, city politicians on both sides of the aisle, pledging their support for an MLS team, CEOs of major corporations coming in and pledging their support philosophically. That's fantastic."
Garber has stated that he hopes to be at 28 teams in the 2020s.
"In the next six months, we've got to come together and develop a plan with our ownership to determine when we go further, because we will," Garber said at a recent event. "We will expand beyond 24 teams. It's not an if but a when."
This laser-focus on expansion, however, begs the question, "Does this focus on size compromise quality?"
Detractors of this expansion model say that the MLS is banking on the "build it, and they will come" philosophy without taking into consideration that quality is as important as access in the world of soccer.
U.S. fans have been accustomed to watching European, South American and other top leagues, so it's harder for MLS to win them over than fans of other sports. They see entertaining games, quality match-ups and top talent at every level.
This does not exist at the MLS – yet. And the fear here is that without a quality product, no matter how many teams there are, fans will be let down and resist attending or watching.
The ray of hope is that while the league is expanding, talented players are being developed. Youth soccer has never been more popular, and, with a bit of luck, by 2020 there could be a glut of talented players that will have a place to play top soccer without having to leave the country.
Garber certainly seems to think so, and for the sake of soccer in U.S., we hope so.
But American soccer cannot handle another collapse like that of North American Soccer League.
At its peak from 1978 to 1980, the old NASL reached 24 teams and a peak per-game attendance of more than 14,000 fans – numbers not far from those of MLS today. But many of the league's franchises were in fragile financial footing, and by 1984, the league's last, only 9 teams remained.
Garber keeps talking about making MLS growing to compete with the best leagues in the world, but he isn't going to achieve that through expansion alone, and the MLS has never solved its main problem. The level of play simply is not up to par with European leagues – or Mexico's Liga MX, for that matter.
It's quality of play that makes those leagues what they are, not the number of teams in them. Fewer teams of better quality would draw more diehard soccer fans into the MLS. Dilution simply drags the process out.
Growth is good, of course, but it is coming at the expense of excellence. Let's hope the MLS and Garber can understand that, or the future they envision may never come to pass.
Video of the week
There are goal of the year candidates … and then, courtesy of Javi Gómez of the Spanish third-division team UD Socuéllamos, there is the winner.