The Maple Leafs used Jose Bautista's bat flip to troll the Dallas Stars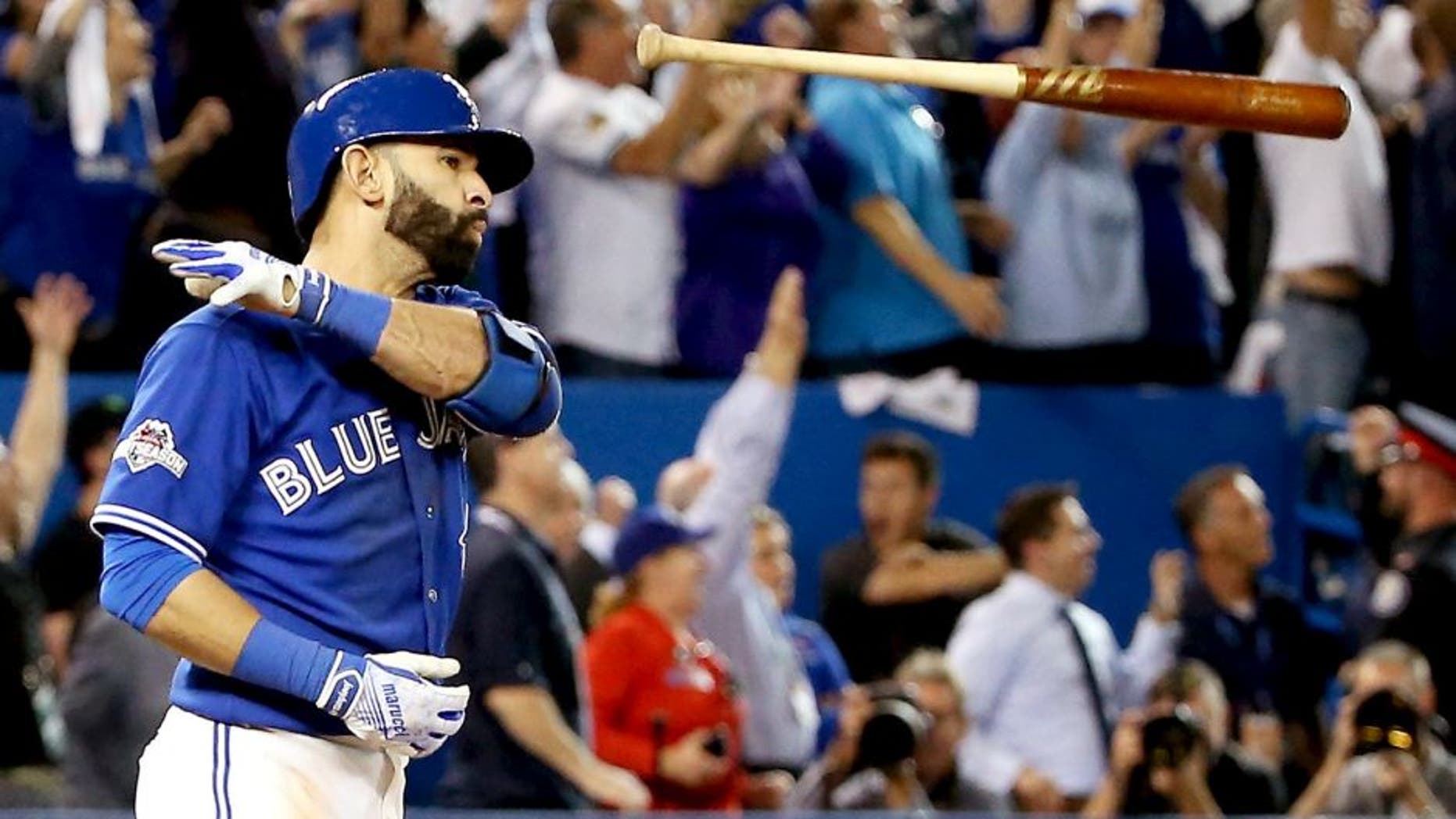 The impact of Jose Bautista's bat flip has now extended beyond the diamond. Tom Szczerbowski Getty Images
Jose Bautista's bat flip is the gift that keeps on giving.
When the Toronto Blue Jays slugger catapulted his bat into the air during Game 5 of the ALDS against the Texas Rangers, it was the ultimate mic drop.
It seems as though the toss has now branched out to the NHL.
With the Toronto Maple Leafs in town, the Dallas Stars threw the first jab, warning fans to not throw beer on babies -- alluding to the beer that was thrown from the upper deck of the Rogers Centre during that Game 5.
The Maple Leafs, true to Toronto, responded with a jab of their own:
The Leafs went on to score two goals in the third period for the come-from-behind 3-2 victory over Dallas.
Just for fun, here's the Bautista bat flip for your viewing pleasure.
Your browser does not support iframes.