The Giants' new French wide receiver is teaching Eli Manning how to speak the language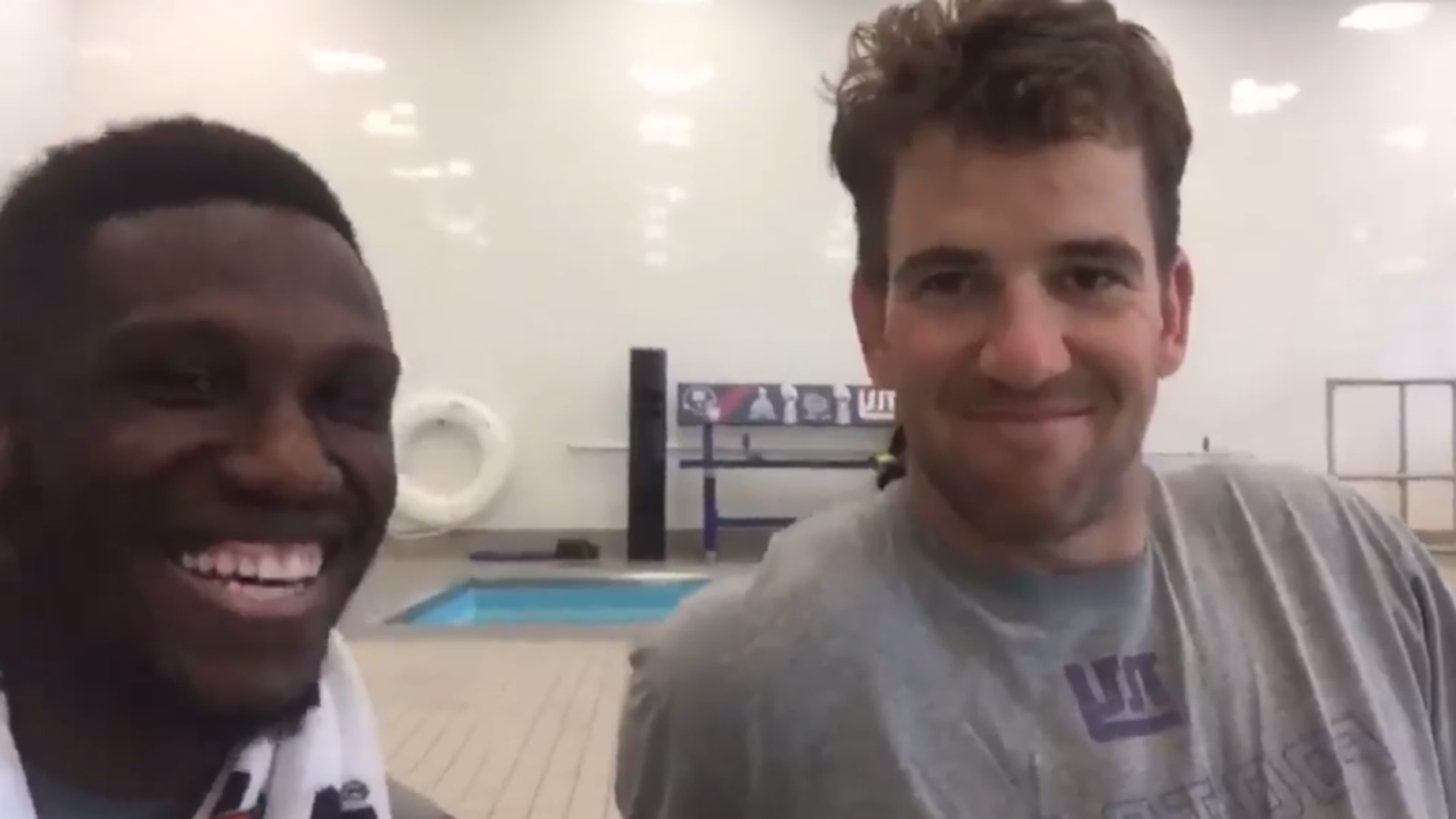 The New York Giants dove into international waters this offseason, working out a few European players including 27-year-old wide receiver Anthony Dable of France who is currently on the team's 90-man roster.
Dable is a longshot to make 53-man cut but he and Manning are making the most of their time together. Here's Eli speaking French with Dable's help:

This could make for some interesting audibles and line calls.
The 6-foot-5, 215-pound Dable tallied nearly 2,500 yards and 32 touchdowns over the past two seasons for the Braunschweig New Yorker Lions of the German Football League.
As far as Manning's experience with French, he and Peyton walked through New Orleans' French Quarter in their "Football on Your Phone" viral video, and he was also the subject of this French tragic-comedy (by The Onion) "The Meek Clown Of The Sporting Field."
Eli Manning is basically the Rodney Dangerfield of the NFL.