The Cavs' Big Three combine powers for franchise record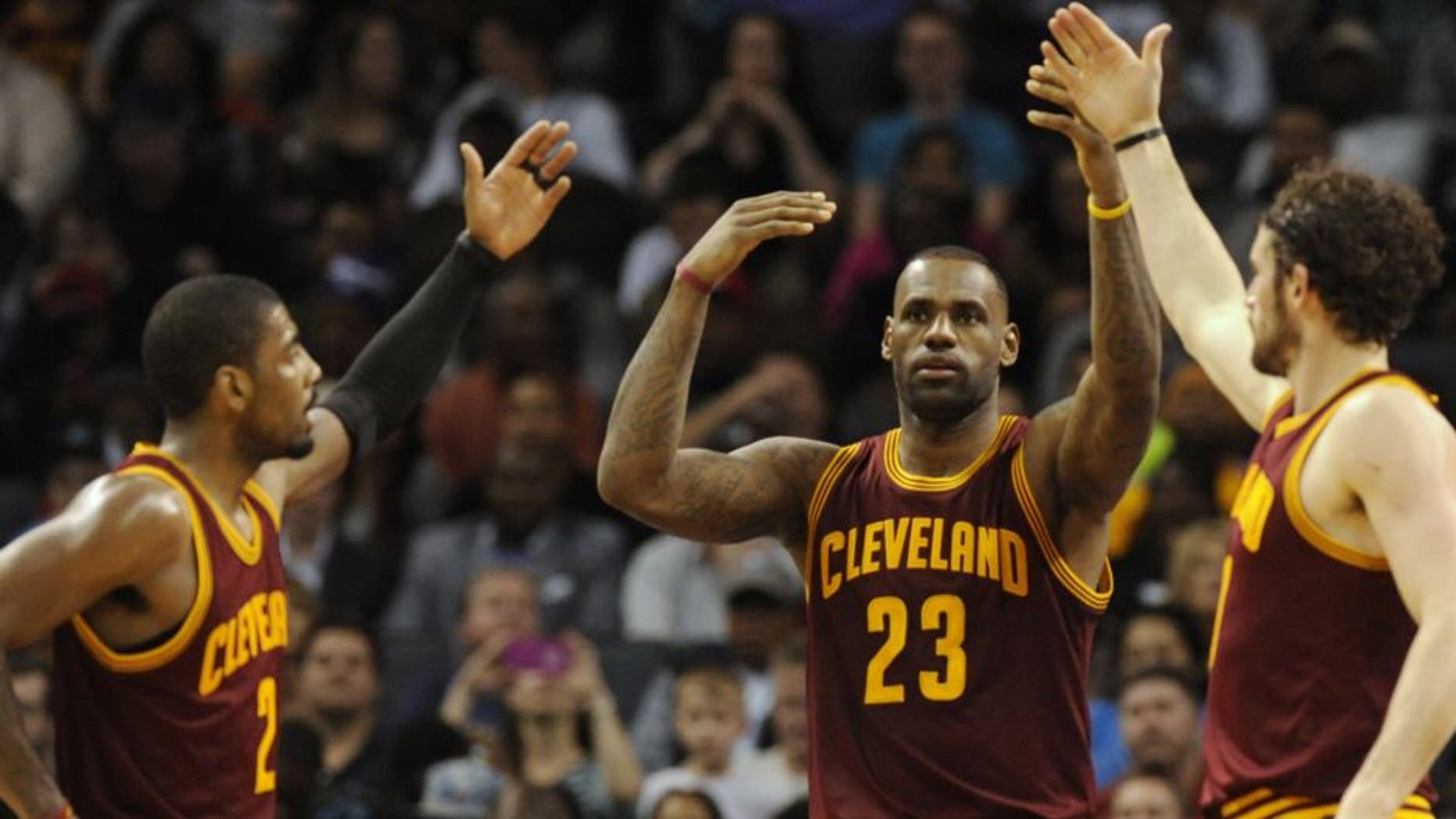 Big night for the Big Three as the Cleveland Cavaliers rally back to defeat the Los Angeles Lakers on Sunday night.
Kyrie Irving's 46 points and the Cavs' 43-point 4th quarter helped rally the Cavaliers back from an 11-point deficit as LeBron James added 34 points and Kevin Love rounded out the Big Three with 21 points and 15 rebounds.
The Big Three's combined 101 points was their highest point total ever as teammates as well as a Cavaliers franchise points record for a trio.
And to no one's surprise, the 125-120 victory also clinched the Cavaliers their third consecutive playoff berth.