Texans running back D'Onta Foreman arrested on drug, gun charges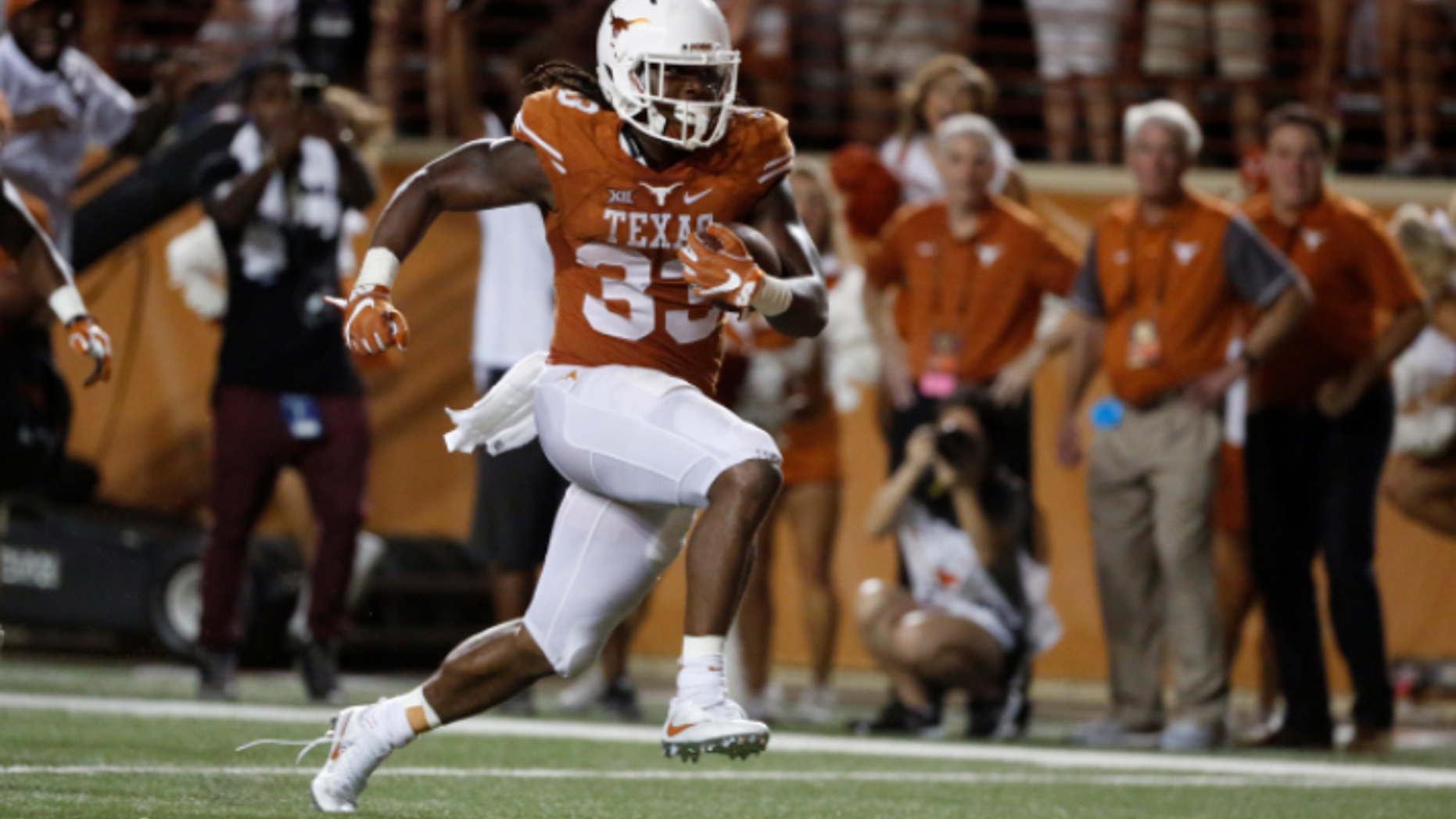 Houston Texans running back D'Onta Foreman was arrested Sunday in Austin on drug and weapon charges.
University of Texas Police officers said they responded to a report of the smell of marijuana outside a campus dormitory around 12:30 a.m. Sunday, according to a statement from the department.
OJ SIMPSON COULD BE OUT ON PAROLE THIS YEAR: HERE'S WHAT TO KNOW ABOUT HIS CASE
The officers found three cars with marijuana in each and a gun in one of them.
Foreman was arrested on charges of unlawful carrying of a weapon and marijuana possession, both of them misdemeanors, and has been released on bond.
Foreman's attorneys said in a statement that before his vehicle was searched, he "alerted the officer that he had a handgun inside of his vehicle," noting the gun was legally owned and registered in Foreman's name, and was "properly secured inside of his vehicle as required by Texas law."
The Texans said the organization was aware of the situation and is gathering additional information, according to a statement.
'CELEBRITY FAMILY FEUD' GETS COMPETITIVE AS THE NFL, MLB AND NBA GO AT IT
Foreman had 2,028 yards rushing with 15 touchdowns as a junior for the Texas Longhorns last season to win the Doak Walker Award given to the nation's best collegiate running back. He was selected by the Texans in the third round of the NFL draft.
The Associated Press contributed to this report.