Terrell Suggs relishes playing the role of villian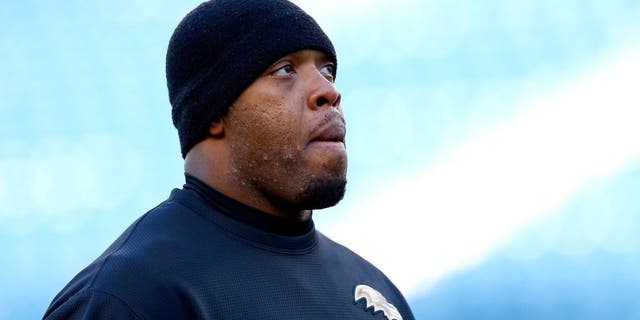 By Jesse Reed
Every compelling story needs a villain, and apparently Terrell Suggs is more than fine with playing this part for the Baltimore Ravens.
Suggs is one week removed from being labeled as a "dirty player" by some of the Philadelphia Eagles players after his low hit on Sam Bradford—deemed legal by the NFL. Rather than be upset by the negative attention, however, he embraces the role of villain.
Interestingly enough, Suggs doesn't hold similar views to Seattle Seahawks lineman Michael Bennett, who recently came out and blasted quarterbacks and the rules that protect them above and beyond those for other NFL players.
A thoughtful villain, Suggs most certainly is.
He's also adept at sacking those "good-looking guys," having racked up 106.5 sacks in his 12-year career.
Suggs isn't the first dominant defender to receive the "dirty player" label, either. Many of the top defensive stars have been seen in this light, such as Rodney Harrison, Ndamukong Suh, Conrad Dobler, Bill Romanowski, Jack Tatum and plenty of others.
On another note, it will be fascinating to see if the competition committee revises the rules for quarterbacks being treated like a runner on read-option plays after this season. If more defenders go low, as Suggs did on Bradford, on these plays, then a revision could certainly be up for consideration—especially if one or more of these high-priced quarterbacks is injured.
More from Sportsnaut: