Tennis star smashes racket on umpire's chair in frustration over call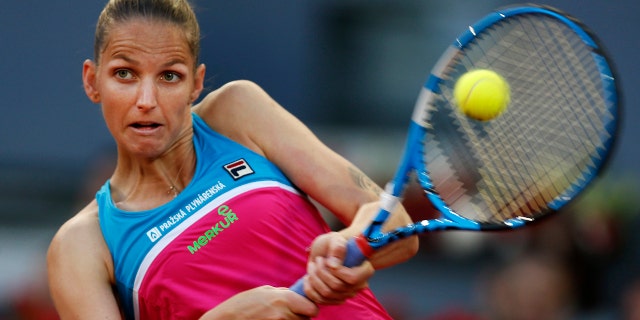 NEWYou can now listen to Fox News articles!
Czech tennis star Karolina Pliskova took her frustrations out on the umpire's chair Wednesday after the official called one of her opponent's shots "in" when the former world No. 1 thought it was "out."
Pliskova smashed her racket against the chair, scaring her Greek opponent, Maria Sakkari. The call was made during the deciding set of the match, according to the New York Daily News.
Pliskova ended up losing the match to Sakkari. It's the biggest upset of her career.
A replay of the point showed the ball in bounds.
It's unclear whether Pliskova will face punishment over her outburst.