Sweet 16: How the number has fared in NASCAR's top series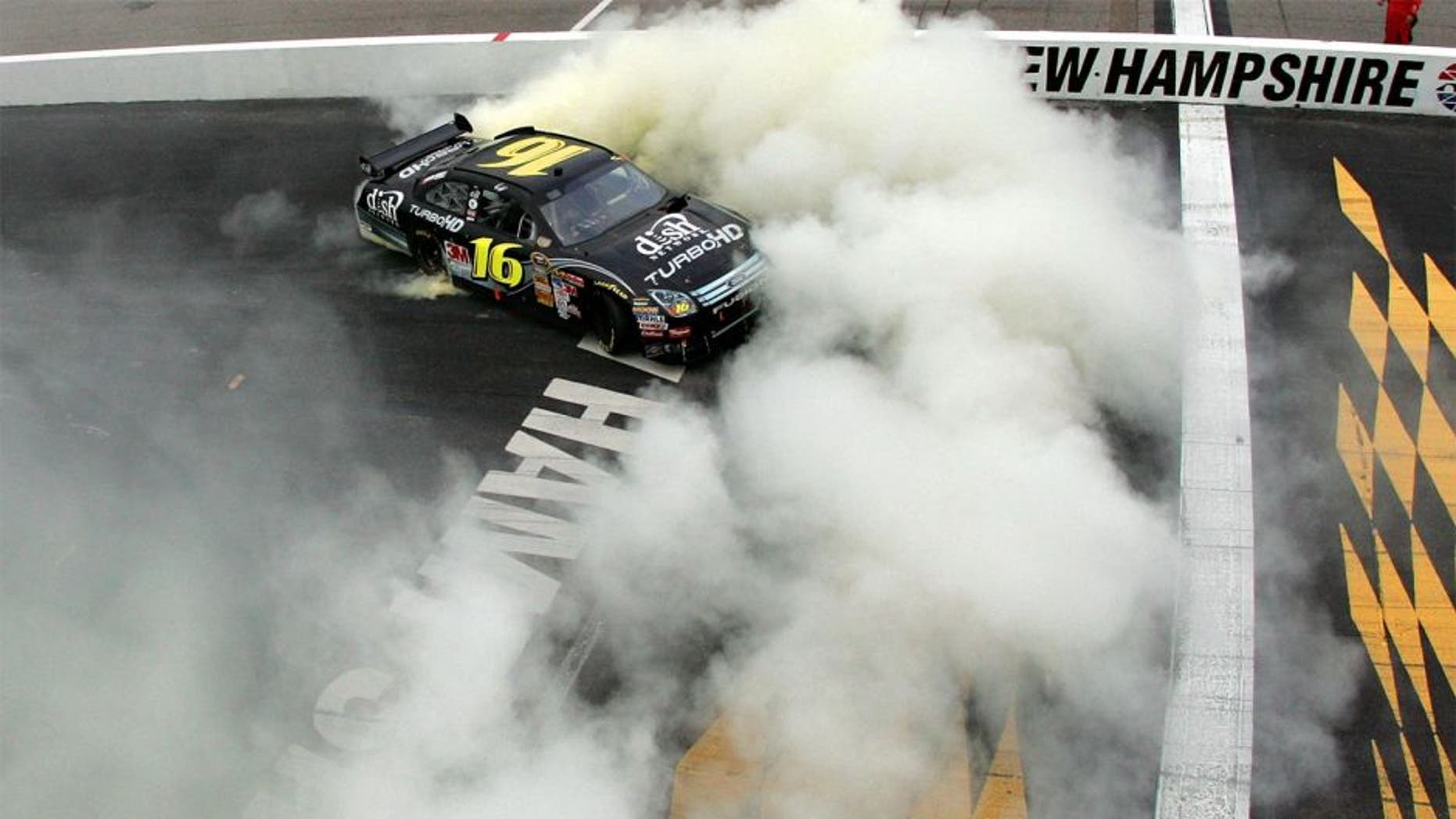 While 2015 was a down year overall for Roush Fenway Racing, the team has enjoyed considerable success over the years with the No. 16 Fords, especially since Greg Biffle got behind the wheel full time in 2003.
All told, the No. 16 has won a total of 32 NASCAR Premier Series races, 19 of which were won by Biffle. That's 59 percent of the victories for the No. 16 by just one driver. Not too shabby.
Roush Fenway has campaigned the No. 16 since 1992, when team founder and co-owner Jack Roush hired Wally Dallenbach to drive his Keystone Beer-sponsored Ford Thunderbird. But in two seasons, Dallenbach was unable to get to Victory Lane in the No. 16.
Ted Musgrave took over in 1994, and in about four-and-a-half seasons was able to post a respectable 15 top-five finishes. But like Dallenbach, he, too, was shut out of the win column.
Midway through 1998, Kevin Lepage replaced Musgrave, with similar results, failing to win in 77 starts through the end of 2000.
The No. 16 went on hiatus in 2001, not returning to full-time competition until 2003, with then-rookie Biffle piloting the Roush Ford. Biffle's initial victory was a big one, coming at Daytona International Speedway on July 5, 2003.
Since then, Biffle has done well, finishing in the top 10 in points six times, including a best of second in 2005 behind Tony Stewart. That year, Biffle won six races and had 15 top-five finishes.
Prior to Roush Fenway taking the No. 16, it had plenty of well-known drivers. NASCAR Hall of Fame member Glen Wood had three victories in just five starts in the Wood Brothers' No. 16 Ford during the 1960 season, which was the first year the No. 16 won a race.
One year later, another NASCAR Hall of Famer, Joe Weatherly, won his only start in the No. 16 Ford.
Darel Dieringer won five times in the No. 16 between 1963 and '66 in Mercury models owned first by Bill Stroppe and then by Bud Moore, yet another NASCAR Hall member. The red, white and blue Mercury paint scheme was one of the most memorable of the 1960s.
Roger Penske took over the No. 16 and used it when he brought American Motors into NASCAR in the early 1970s with the AMC Matador, arguably the ugliest stock car ever to race. Mark Donohue gave Penske his first NASCAR victory at Riverside International Raceway in 1973, and Bobby Allison -- yep, also in the NASCAR Hall -- won three times in the No. 16 in 1975 Matador.
Here's a look at the No. 16:
Starts: 1,107
Wins: 32
Wins by driver: Greg Biffle, 19; Darel Dieringer, 5; Glen Wood, 3; Bobby Allison, 3; Joe Weatherly, 1. Mark Donohue, 1.
Top fives: 172
Top 10s: 341
Poles: 30
Average start: 17.60
Average finish: 17.79
Drivers: 88
All stats provided by driveraverages.com.