Super Bowl 2012: Fun Latino Facts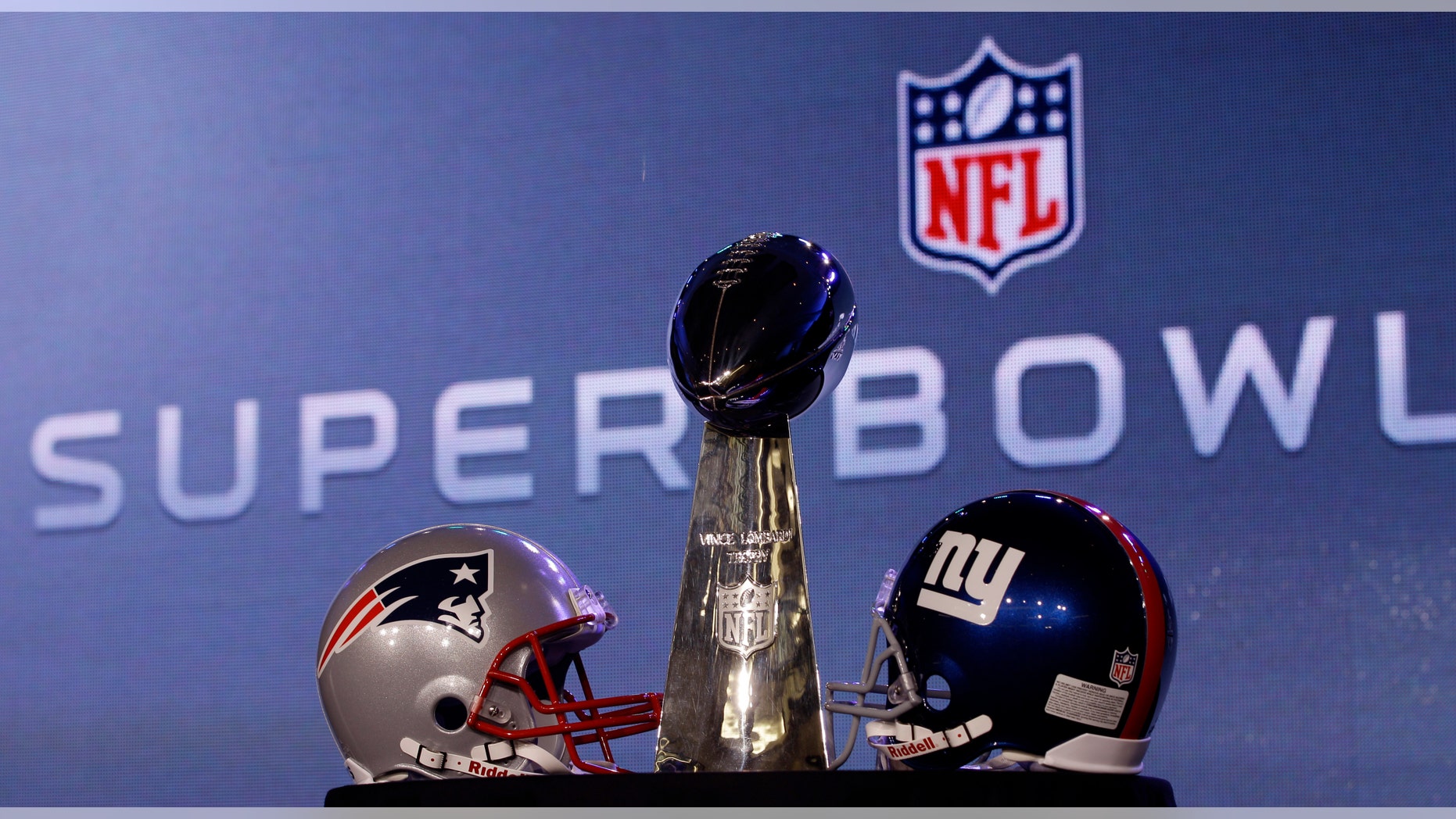 Super Bowl XLVI between the New England Patriots and New York Giants is Sunday. By now, football fans already been inundated with stories about Tom Brady, Eli Manning, Victor Cruz, Aaron Hernandez, offensive match-ups, defensive match-ups, special team match-ups, how this year's game is a rematch of Super Bowl XLII and speculation on everything from whether Kelly Clarkson will mess up the national anthem to what Madonna will wear.
However, with so much going on in Indianapolis, not every stone has been left unturned. Here's some notes and numbers you might not yet have come across.
Puerto Rican Pride
No matter which team wins, a player of Puerto Rican will be bringing home a Super Bowl ring. It's a fact that didn't go unnoticed on media day.
"I think it's great for obviously the Puerto Rican community," Patriots tight end Aaron Hernandez told reporters in Indianapolis.  "Obviously, there aren't that many Puerto Ricans in the NFL, but having some in the Super Bowl is also a great deal."
Considering Latinos made up about one percent of players in the NFL last season, "not that many" is a bit of an understatement. But either Cruz or Hernandez will become the latest Puerto Rican player to help his team to the Lombardi Trophy. Carolina Panthers head coach Ron Rivera, who's of Puerto Rican and Mexican descent, became the first to claim that distinction as a member of the 1985 Chicago Bears team that won Super Bowl XX.
Cruz-ing toward the MVP?
While there's been tons of talk about the match-up between Tom Brady and Eli Manning, Victor Cruz could end up stealing the show on Sunday.
The second-year receiver has an 8-to-1shot at winning the MVP award for Super Bowl XLVI, putting him behind only the two big-name quarterbacks as a favorite to take home the award.
If Cruz were to win, he'd become the first Latino player and seventh receiver in Super Bowl history to receive the honor. Even more, Cruz would earn a substantial financial reward. He likely won't see the kind of endorsement money Aaron Rodgers (an estimated $6 million) or Drew Brees ($3 million) brought in after taking home the award, but a Super Bowl MVP could more than double what Cruz takes home this season ($450,000 base salary).
As for Hernandez, he's considered an MVP long shot, but not completely off the radar at 16-to-1.
Dominating the discussion
We'll have to wait until Sunday to see if Victor Cruz comes up big on the field. But when in the social mediasphere, the receiver is proving to be a dominant force for the Giants in the lead-up to Sunday's game.
Cruz has been the subject of more tweets than any other Giants players so far, generating more than 30,000 mentions on Twitter. By comparison, New York quarterback Eli Manning has been mentioned roughly 21,000 times. Cruz trails only Patriots receivers and Twitter superstar Chad Ochocinco and Patriots signal-caller Tom Brady in mentions on the social media site.
But will he dance?
Victor Cruz turned down an opportunity to compete on ABC's "Dancing With the Stars," so the only way fans will get a chance to see Victor Cruz salsa between now and next season (barring a visit to YouTube) is if the Giants' receiver pulls in a touchdown in Sunday's big game. The odds of that happening? According to betting site Bovada, it's even money.

Latinos Tuning In
The Super Bowl is perennially one of the year's most-watched – if not most-watched – television broadcasts. The U.S. Latino audience is no exception. Super Bowl XLV drew an average of 10 million Hispanic viewers, making last year's broadcast on Fox the most-watched television show in history among U.S. Hispanic viewers.
The 2011 broadcast beat out the 2010 World Cup final, Mexico's 2010 World Cup quarterfinal game against Argentina and the finale of Destilando Amor to take the top spot.
According to ratings tracker Nielsen, Super Bowl XLV was also the first program in English or Spanish to draw an average of audience of 10 million Hispanic viewers. The last four Super Bowls hold four of the top nine spots among all-time Hispanic viewership.
That's a lot of avocados
Most people know the Super Bowl is one of the biggest days of the year for guacamole consumption. But just how much of the Mexican chip dip are fans eating? According to Haas Avocados, Americans will eat more than 71.4 million pounds of avocados (or roughly 142 million avocados) around Super Bowl time, largely in the form of guacamole. And according to the National Retail Foundation, Americans will spend $145.7 million to stock up on tortilla chips before the big game to go along with it.
Maria Burns Ortiz is a freelance sports journalist, chair of the National Association of Hispanic Journalists' Sports Task Force, and a regular contributor to Fox News Latino. Follow her on Twitter: @BurnsOrtiz
Follow us on twitter.com/foxnewslatino
Like us at facebook.com/foxnewslatino