Suns fall to Rockets in Summer League; Chriss scores 26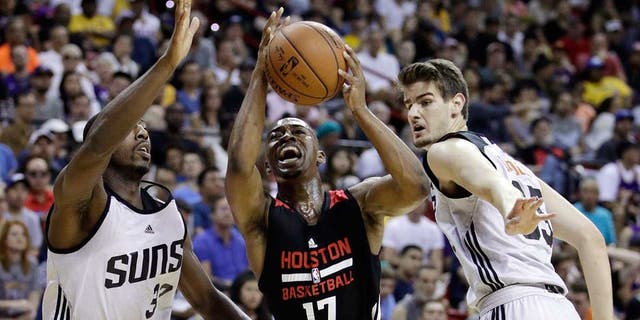 The Suns fell to 1-2 in the Las Vegas Summer league with a 99-94 loss to the Rockets on Monday night, blowing a 15-point lead.
Marquese Chriss had 26 points for the Suns (1-2), who made just four baskets in the fourth quarter. Chriss added seven rebounds and made 13 free throws but also had seven turnovers.
No. 4 pick Josh Jackson of Kansas scored 20 points on 7 of 17 shooting, point guard Mike James had 17 points and five assists and Dragan Bender contributed 12 points and six rebounds while making 2 of 6 3-point shots.
Troy Williams scored 27 points to lead the Rockets, who limited the Suns to 40.3 percent shooting.
The Suns will return to action Wednesday against a to-be-determined opponent as the tournament portion of the league begins.