Suns' Brandon Knight on Markieff Morris: 'We'd definitely love to have him' back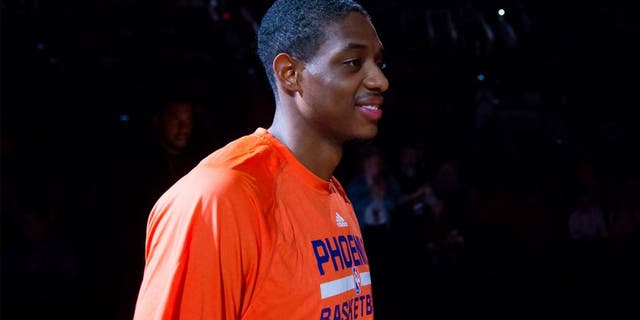 His current disdain for the Phoenix Suns has been broadcast loud and clear. But if Markieff Morris somehow ends up staying in Phoenix for next season, his teammates will welcome him back with open arms.
That was the message from Suns point guard Brandon Knight when he joined SiriusXM NBA Radio's Off The Dribble on Friday:
"That's really all I can speak on that matter -- just want him to be happy," Knight said. "If he stays with us, we'd definitely love to have him. Great player. I'm looking forward to playing with him. But if not, it's a business. Like I said, I just want Markieff to be happy. That's the main thing. I love him as a player. I love his game. So as of now, I'm excited to play with him."
It's a perfectly diplomatic answer from the person who runs the show (offensively, at least) in Phoenix. He allows for the possibility that things will work out, lets Morris know that this is ultimately his decision to make and encourages a bit of detente between the two sides. It's a point guard's job to know how everyone on his side operates. And with his deft response, that's a skill Knight showed he has in abundance.
(h/t SiriusXM NBA Radio)