Students, fans protest Notre Dame's changes to Irish Guard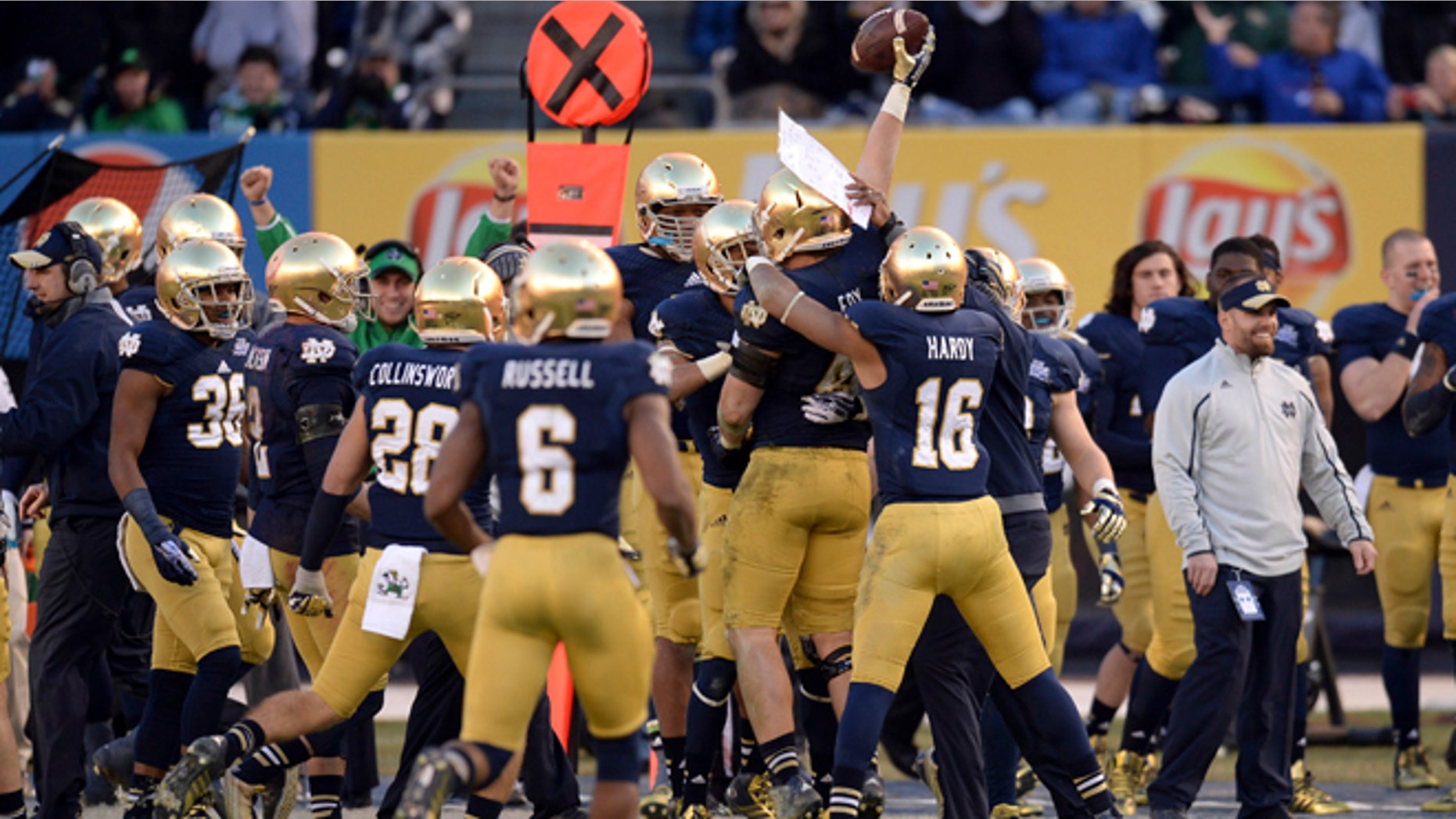 Students and fans of Notre Dame's football team are protesting the school's decision to change a decades-old tradition.
A group of kilt-wearing, precision-marching men, known as the Irish Guard, have led the Notre Dame marching band onto the football field for years, and the university is changing its requirements to be a member.
According to the South Bend Tribune, the 6 foot, 2 inch height requirement will be eliminated, and participation is now limited to two years, rather than the traditional three or four years.
Previously, there were open tryouts.  Now, the Guard will come from a pool of students who have at least one year's experience as a musician or manager in the Notre Dame Marching Band, the report said.
Some argue that the requirement changes will water down the tradition, the Tribune reported.
"With three to four years experience, the traditional Irish Guard performed with military precision," a "Restore the Real Irish Guard at Notre Dame" petition on Change.org says. "With the height requirement, stature and posture, it presented a most imposing sight. To create resume builders for a small number of Band members hardly justifies the destruction of a Notre Dame football tradition."
Graduating senior Chris Cali, who served on the Guard for three years, told the Tribune he wouldn't have been allowed to apply under the new guidelines due to lack of musical experience.
Kenneth Dye, Notre Dame's director of bands, told the newspaper the school wants to make the Guard "an integral part of the band."
"Ideally, membership in the Guard will be a leadership position in the senior year, like drum major," he said.
Dye said elimination of the height requirement will provide the opportunity for more female students to serve on the Guard.
"We want to encourage women to interview and try out under the revised process," Dye said, according to the Tribune. "We think we'll get a much better cross-section of the student body."
The Irish Guard was started in 1949.