StaTuesday: Twins prospects in the 2016 Arizona Fall League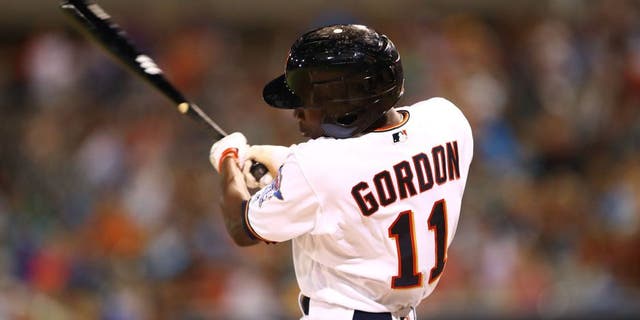 The Minnesota Twins sent seven prospects to compete for the Surprise Saguaros in the Arizona Fall League, which wrapped up Saturday with the Saquaros' 6-1 loss to the Mesa Solar Sox on Saturday.
Shortstop Nick Gordon was the Twins' top performer in the AFL, appearing in the Fall Stars Game.
He followed up a solid season in the Florida State League by leading the Saguaros with a .346 average and racking up 28 hits in just 21 games
Catcher Mitch Garver returned for a season stint in the AFL, excelling on defense and leading the Saquaros with four home runs, while rankings second on the team with 14 RBI.
The Twins added Garver to the 40-man roster last week, protecting him from the Rule 5 draft and making him a serious candidate to make his major-league debut next season.
He has just 22 Triple-A games under his belt, but impressed in limited action last season.
Stephen Gonsalves headed to the AFL after a standout season split between Fort Myers and Double-A Chattanooga, but appeared in just four games for the Saguaros after missing time with a shoulder injury.
Right-hander John Curtiss struck out two batters in a quick appearance in the AFL championship game, while lefty Mason Melotakis allowed a home run to eventual championship game MVP Ian Happ, who also robbed Garver of an extra-base hit.
Check out the rest of their fall league stats below:
BATTING
| | | | | | | | | |
| --- | --- | --- | --- | --- | --- | --- | --- | --- |
| PLAYER | G | AB | R | H | RBI | BA | OBP | SLG |
| Nick Gordon | 21 | 81 | 15 | 28 | 7 | 0.346 | 0.418 | 0.444 |
| Tanner English | 22 | 71 | 7 | 17 | 5 | 0.239 | 0.333 | 0.338 |
| Mitch Garver | 19 | 70 | 10 | 16 | 14 | 0.229 | 0.299 | 0.457 |
PITCHING
| | | | | | | | | |
| --- | --- | --- | --- | --- | --- | --- | --- | --- |
| PLAYER | G | IP | ERA | H | ER | BB | SO | WHIP |
| Mason Melotakis | 11 | 11 | 1.64 | 12 | 2 | 1 | 11 | 1.18 |
| John Curtiss | 11 | 12 2/3 | 2.84 | 13 | 4 | 4 | 18 | 1.34 |
| Randy Rosario | 10 | 12 2/3 | 4.26 | 18 | 6 | 5 | 11 | 1.82 |
| Stephen Gonsalves | 4 | 8 2/3 | 8.31 | 10 | 8 | 4 | 7 | 1.62 |
Statistics courtesy of MiLB.com