Statue of Cuban Hall of Famer Tony Perez gets home at Great American Ball Park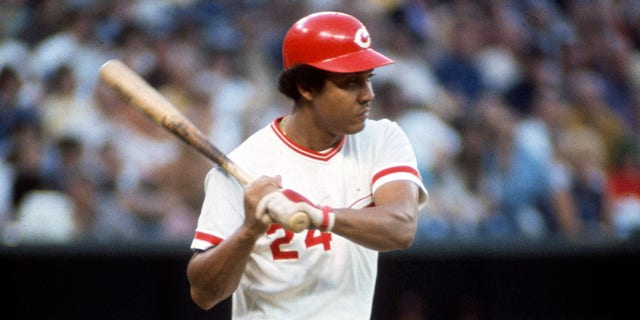 NEWYou can now listen to Fox News articles!
CINCINNATI (AP) – A former Cincinnati Reds star has found a permanent home at Great American Ball Park.
The Cincinnati Enquirer reports a bronze statue of National Baseball Hall of Fame infielder Tony Perez is slated for installation Aug. 22. The statue is being constructed by local artist Tom Tsuchiya and was commissioned by the Cincinnati Reds Hall of Fame & Museum.
A native of Cuba, Perez was a key member of the two-time world champion Big Red Machine of the 1970s. The statue depicts Perez hitting a home run in Game 7 of the 1975 World Series.
"I think one of the great things about this sculpture is that (fans) can interact with them," Tsuchiya said. "They can pose with them, be the umpire."
Rick Walls, executive director of the Hall of Fame & Museum, said Tsuchiya approaches the project "in a really interesting way."
The sculptor's process begins outside of the studio. Tsuchiya interviews the players multiple times, makes sure his measurements are right and takes into account their personality as well.
"He tries to get into their head and come up with the perfect pose," Walls said.
The statue is taking about 10 months to make and will weigh close to 500 pounds.
Perez's image will join a prestigious roster of bronze baseball heroes at the stadium, including Joe Nuxhall, Ernie Lombardi, Ted Kluszewski, Frank Robinson, Johnny Bench and Joe Morgan. Tsuchiya, a University of Cincinnati graduate, sculpted all of them.
Tsuchiya is also working on a statue of Chuck Harmon for the Reds Urban Youth Academy in Roselawn. Harmon was the Reds' first African-American player. It will be unveiled outside the academy July 10, just ahead of the All-Star Game in Cincinnati.
Tsuchiya declined to disclose the cost of the works.