Spurs must take it one game at a time, says Kane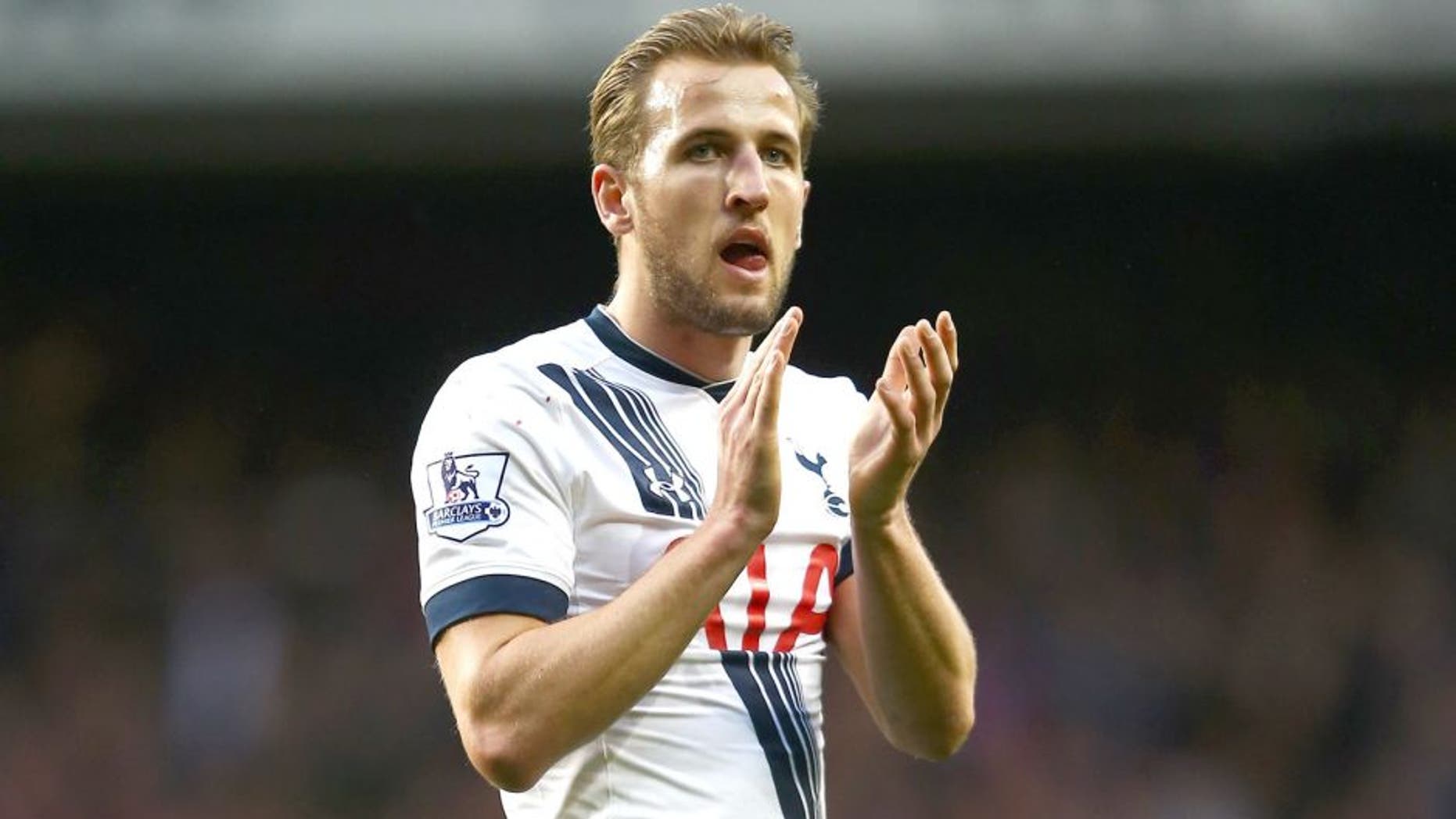 Harry Kane insists Tottenham are taking the Premier League title race game by game as his side look to hunt down Leicester with six matches remaining.
Spurs are seven points behind the Foxes going into the weekend's games, where they host Manchester United at White Hart Lane while Leicester travel to Sunderland.
Premier League top scorer Kane is hoping to lead Spurs to their first top-flight title since 1961, but Leicester have lost just three games all season and arguably have the easier run-in of the two sides.
Speaking after picking up the March Player of the Month award, Kane said: "We're just taking it game by game, with Leicester being top, we're the ones who have to keep putting the pressure on and making them slip up, that's all we can do.
"We've just got to go out each game and try and win it. All the focus is on the Premier League now from now until the end of the season.
"Obviously everyone is going to be talking about it, we're excited for it and focused on what we need to do, and we're looking forward to it.
"It's the Premier League, everyone is tuned in, everyone is watching it, and it's great, it's great to be a part of it. Obviously we're going to do our best and hopefully we can go as far as we can."
Leicester face Sunderland on Sunday, while Spurs host United after the final whistle later on.
Kane says the timing of the games can have an impact on the mentality, but that only depends on whether the first team playing have won or not.
"It's hard to say [if the team who plays first has the advantage], it all depends on the result. If you win the pressure is on the other team, if you don't it gives them a bit of a boost to try and go ahead or for us to catch up. It's neither here or there, you've just got to win your games.
"You have to beat the bigger teams in the league, and Man United are a team that are going to be difficult.
"We're more than capable of doing it, we have great belief in our squad and that's what we've got to go out there and do."
Kane has 28 goals for club and country this season, and scored five in March for Spurs.
Of the five goals, he insists the stunning strike against Arsenal in the 2-2 north London derby draw on March 5 was his favorite.
"It has been a good month, we've picked up some good results and to score is always nice as a striker. I'm very grateful to pick up this award.
"The Arsenal one was the best one for me. It would have been nice to have won the game but the goal itself was one of the better ones throughout my whole career.
"North London derbies are always nice to score in, so that one was definitely a special one."