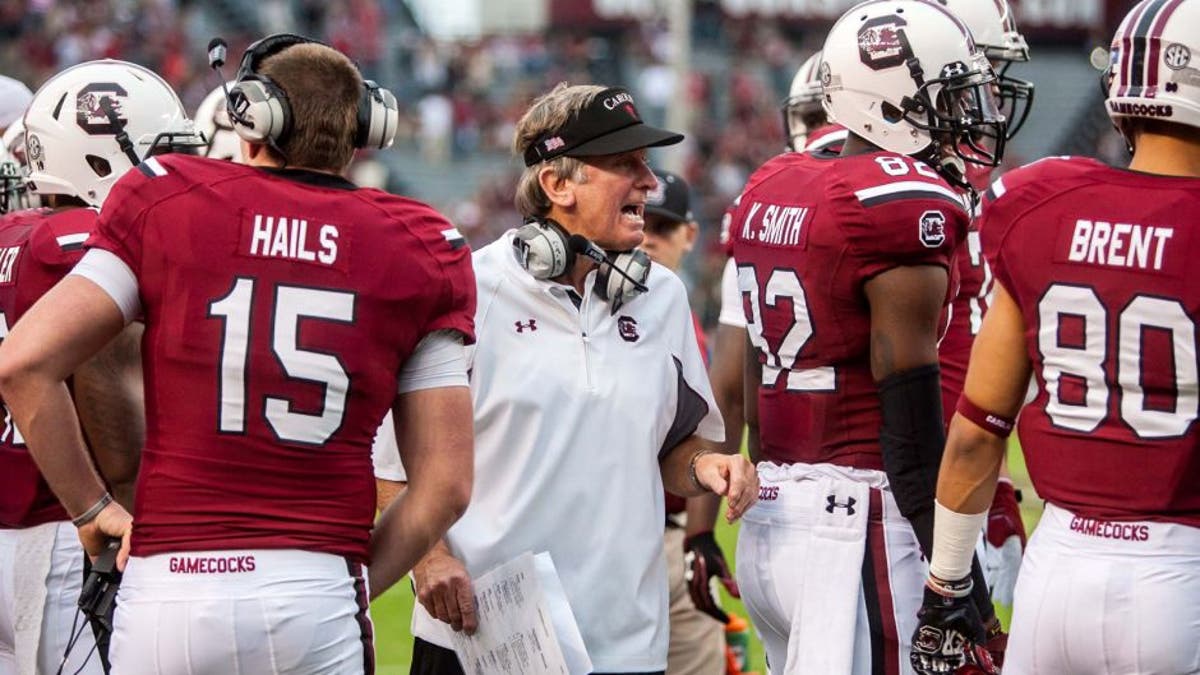 If you haven't been following the early portion of South Carolina's camp, you've been missing out on some fantastic analysis from an even-more-blunt-than-usual Steve Spurrier.
After cracking some jokes Wednesday about how bad the offense has looked, Spurrier got a bit more serious Thursday but still didn't mince words when talking about both his quarterbacks and the offense as a whole.
Following up on the fact that the quarterbacks and receivers stayed after practice for an extra 15-minute passing session, Spurrier told The State, "They need it. They need it."
Spurrier went on to explain, though, that his biggest concern isn't that the quarterbacks don't have the ability to be successful but that they simply don't have any meaningful experience. Even Connor Mitch, the favorite to inherit the starting job, has thrown just six passes (completing two) in his brief career. In addition, whoever ends up starting won't have a lot of experience around him, as the Gamecocks return just four starters on the offensive side of the ball.
"They have the ability to play, but again, quarterbacks, I have always said and always will say, they are about as good as the people around them," Spurrier said, according to The State. "If the line can't block and the guys can't get open, none of them are going to throw for many yards. It's as simple as that."
In other words, Spurrier sees the offense needing quite a bit of improvement before the season opens in less than four weeks.