Sprint Cup drivers happy to be losing grip with lower downforce package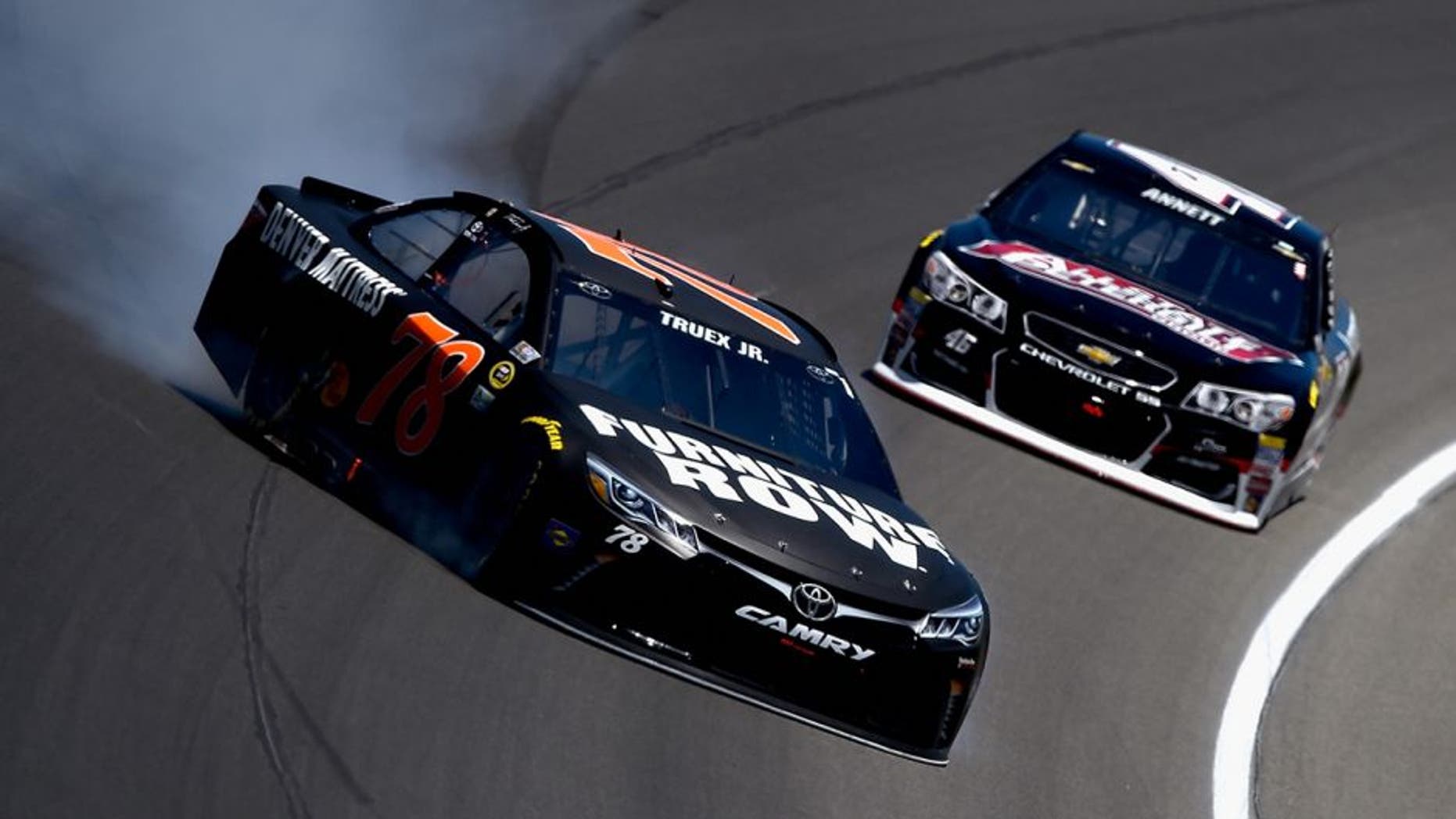 NASCAR's top drivers are getting what they asked for.
During the August 28th Pure Michigan 400 at Michigan International Speedway, NASCAR will bring back the low-downforce package it used at that track in June and at Kentucky Speedway last month.
NASCAR's body's vice president, innovation and racing development, Gene Stefanyshyn, said Thursday this package, perhaps with some very minor tweaks, also will be used for the 2017 NASCAR Sprint Cup Series season.
It will not, however, be used in this year's Chase for the NASCAR Sprint Cup, because the sanctioning body doesn't want to make a major rules change for its playoffs.
Team Penske won both low-downforce races so far, with Joey Logano winning the first Michigan race and Brad Keselowski claiming the trophy at Kentucky.
Driver reaction after those two races was mostly positive.
"This is a work in progress," said Joe Gibbs Racing's Carl Edwards after the June Michigan race. "I applaud NASCAR for taking downforce away and the speeds are still so high because the surface is good and the Goodyear tires are good and everybody is working hard on their cars. They just keep working in this direction and we're going to keep having better and better races."
His teammate Denny Hamlin said he favors some minor adjustments.
"I think it's a good package," said Hamlin. "I think it definitely could be tweaked a little bit. I think that this thing is biased a little more off the rear than the front is so either take some more front off -- that would be my guess is to take a little more front downforce away, but I think overall we've got something good here that is fun."
Joey Logano, the winner of the first Michigan race, said the lack of aero grip made the cars much harder to drive, which was one of NASCAR's goals and something the drivers had asked for.
"It was not good in traffic and not really good by myself, either," said Logano of his race-winning Team Penske Ford. "The cars didn't have much grip and there was a lot of sliding around."
Three-time Sprint Cup champion Tony Stewart is a strong proponent of the low-downforce package, too.
"You know, today we got to drive the cars," said Stewart. "We got to make a difference in the car and manipulate things. That is what we have all been wanting. We are not running Mach 12 around here in the middle of the corner. I don't know what everybody else is going to say, but I thought it was pretty good. It may not be perfect yet, but it is more than definitely going in the right direction for sure."