Source: Sam Bradford has separated left shoulder, wants to play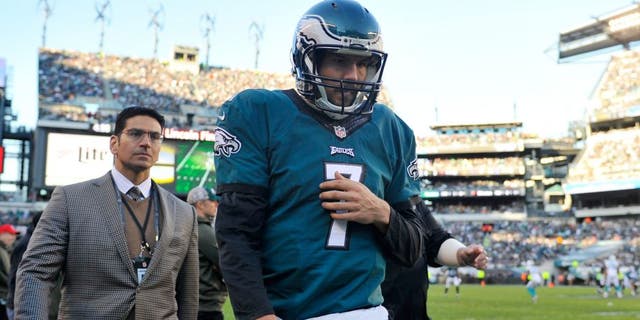 NEWYou can now listen to Fox News articles!
Philadelphia Eagles quarterback Sam Bradford is still awaiting clearance from the NFL's concussion protocol after leaving Sunday's game against the Miami Dolphins. However, we're getting an idea of another injury he suffered.
An MRI has shown that Bradford has a separated left shoulder, a source confirmed to FS1 NFL Insider Mike Garafolo on Wednesday. Bradford has said he still wants to play against the Tampa Bay Buccaneers on Sunday and will see how he feels later in the week.
Of course, the shoulder injury takes a back seat to the concussion. Bradford's playing status won't be determined until he is out of the leagu'e concussion protocol and that hasn't happened yet.
Bradford had started all nine of the Eagles' games this season and has thrown 11 TD passes with 10 interceptions. He hasn't played in all 16 regular-season games since his rookie year in 2010.