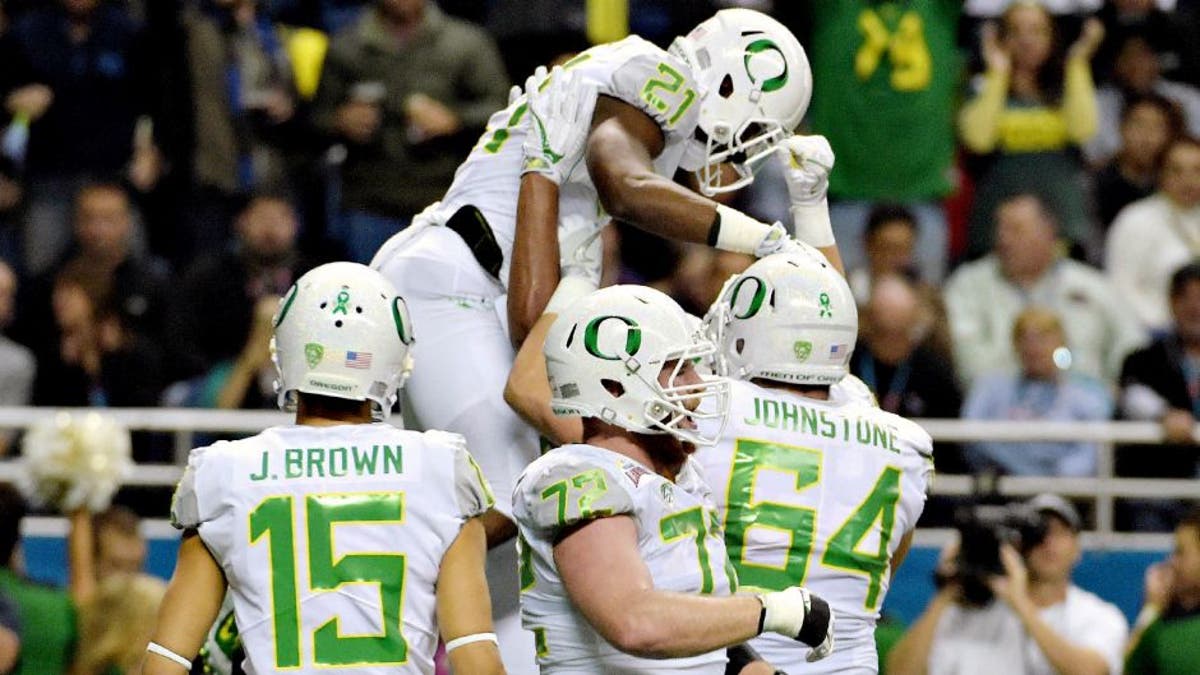 Leading TCU 28-0 in the second quarter of the Alamo Bowl Saturday, Oregon was forced to punt from its 14-yard line.
Unfortunately for the Horned Frogs, a good defensive effort completely backfired.
TCU defender Garrett Kaufman came flying in and blocked the kick, but the ball flew into the air and was caught by Pac-12 defensive player of the year DeForest Buckner.
Buckner, who is playing in his final game for the Ducks, caught the ball and rumbled down the left sideline past the first-down marker.
Oregon end up punting again (this time successfully) five plays later, but the previous attempt may have created the most unique first down of the bowl season. What do you think?