Solid performance in win over K-State bodes well for Texas Tech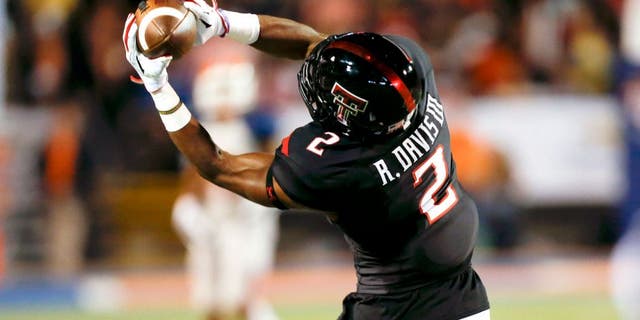 Sep 6, 2014; El Paso, TX, USA; Texas Tech Red Raiders wide receiver Reginald Davis (2) catches a ball against the UTEP Miners defense at Sun Bowl Stadium. Mandatory Credit: Ivan Pierre Aguirre-USA TODAY Sports USA Today Sports
Texas Tech looked outstanding against an enigmatic Kansas State squad that has challenged the likes of TCU and Baylor yet is winless in conference play. The national media was very complimentary of Texas Tech's performance, and they have an opportunity to play themselves into a really solid bowl game.
"It'll always be an achievement to beat a team coached by 76-year-old Bill Snyder, even if you're squaring off against the legend coaching his grandkids in backyard football," columnist Don Williams said. "Ten years after the man's gone, the people in EMAW country could prop a Bill Snyder mannequin on the sideline, attach a headset and some vintage Nikes, a dated old bowl jacket, and make some opposition faint, I betcha."
Other columnists were also very praising. Check out the full reaction at the Dallas Morning News.
(h/t Dallas Morning News)