Sochi squalor: Journalists report hotel horror stories as Russians scramble to finish construction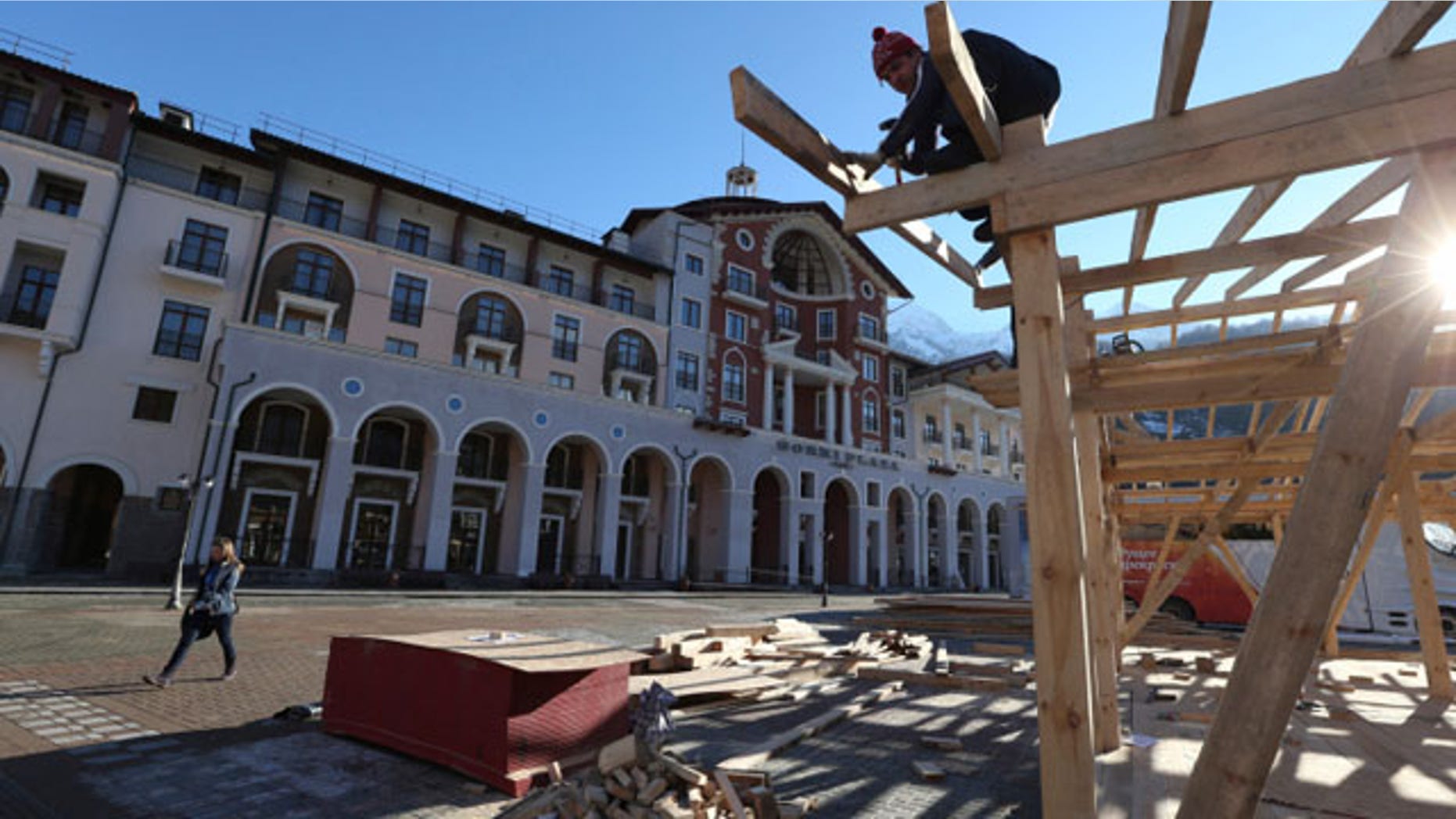 Sportswriters from around the world have begun cataloguing a litany of accommodation-related woes in Sochi, Russia as organizers scramble to finish the construction of some hotels three days before the Opening Ceremony of the Winter Olympics, and two days before some competitions get underway.
Journalists have been trickling into the Black Sea resort town all week ahead of the most expensive Winter Olympics in history. Russia has spent $51 billion making all ready for the 17 days of competition, but organizers admitted earlier last week that three of the nine media hotels were not completed.
The Guardian's Moscow bureau chief Shaun Walker reported that when he tried to check into his room at midday Tuesday, he was told by a receptionist, "Your room is still under construction. They are literally finishing, the keys are literally coming now." Three hours later, Walker reported the same receptionist offered him a different room "with no heating, a single bed, and permeated with the [odor] of industrial glue."
Even those who have managed to get rooms have found the amenities less than ideal, as Chicago Tribune reporter Stacy St. Clair tweeted.
Later, St. Clair tweeted.
Canadian sports columnist Bruce Arthur wrote, "Almost every room is missing something: lightbulbs, TVs, lamps, chairs, curtains, wifi, heat, hot water. Shower curtains are a valuable piece of the future black market here. (One American photographer was simply told, 'You will not get a shower curtain.')"
Early Wednesday morning, around 4 a.m. local time, Wall Street Journal reporter Brian Costa said a stranger opened his hotel room door to peek inside, but quickly vanished without saying a word.
And Kevin Bishop, BBC's Moscow bureau chief, tweeted that the reception area of his hotel didn't have its floor done, but it did have a picture of Russian President Vladimir Putin.
At a news conference Monday, International Olympic Committee President Thomas Bach insisted that Sochi was ready to stage the Winter Olympics despite concerns over terrorism carried out by Islamic militants from the restive North Caucuses region neighboring the city, unfinished construction, and human rights caused by Russia's now-infamous law against "homosexual propaganda."
Russian news agencies on Wednesday also reported that Putin delivered a similar message, quoting him as saying "Russia is ready to host the games."
However, as Arthur noted "[W]hat we have is a sea of little failures that give rise to the spectre of bigger ones. The Boston Globe drove a local car within a couple hundred feet of the Main Press Centre Tuesday, which is a proximity unthinkable in previous Olympics."
For now, however, most will settle for the creature comforts. As Yahoo Sports hockey writer Nick Cotsonika tweeted:
Let the Games begin.