Soccer legend Pele recovering from corrective hip surgery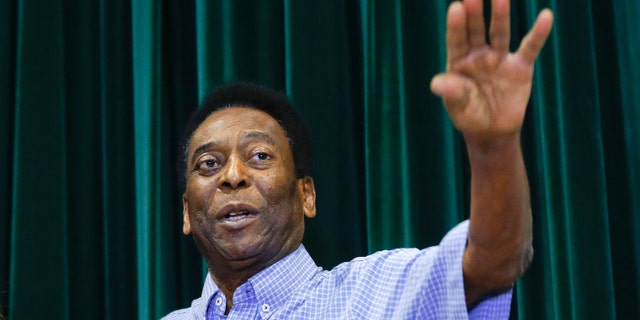 SAO PAULO (AP) – A spokesman for Pele says the Brazilian football legend is recovering well from a corrective hip surgery he recently underwent in New York City.
Jose Fornos Rodrigues said by telephone that the 75-year-old Pele underwent surgery Dec. 3 at New York City's Hospital for Special Surgery.
He said Pele was discharged on Dec. 7 and is undergoing physiotherapy sessions in New York, where he is spending time with his daughters and granddaughters. He is expected to return to Brazil next week.
Rodrigues said the surgery was made to correct the displacement of part of a hip prosthesis done in 2012.
Last year, Pele underwent back surgery for nerve root decompression and also had prostate surgery. In 2014, he was treated for a urinary infection after having kidney stones removed.