Soccer Kiss Celebration Draws Ire of Head of Mexico's Disciplinary Commission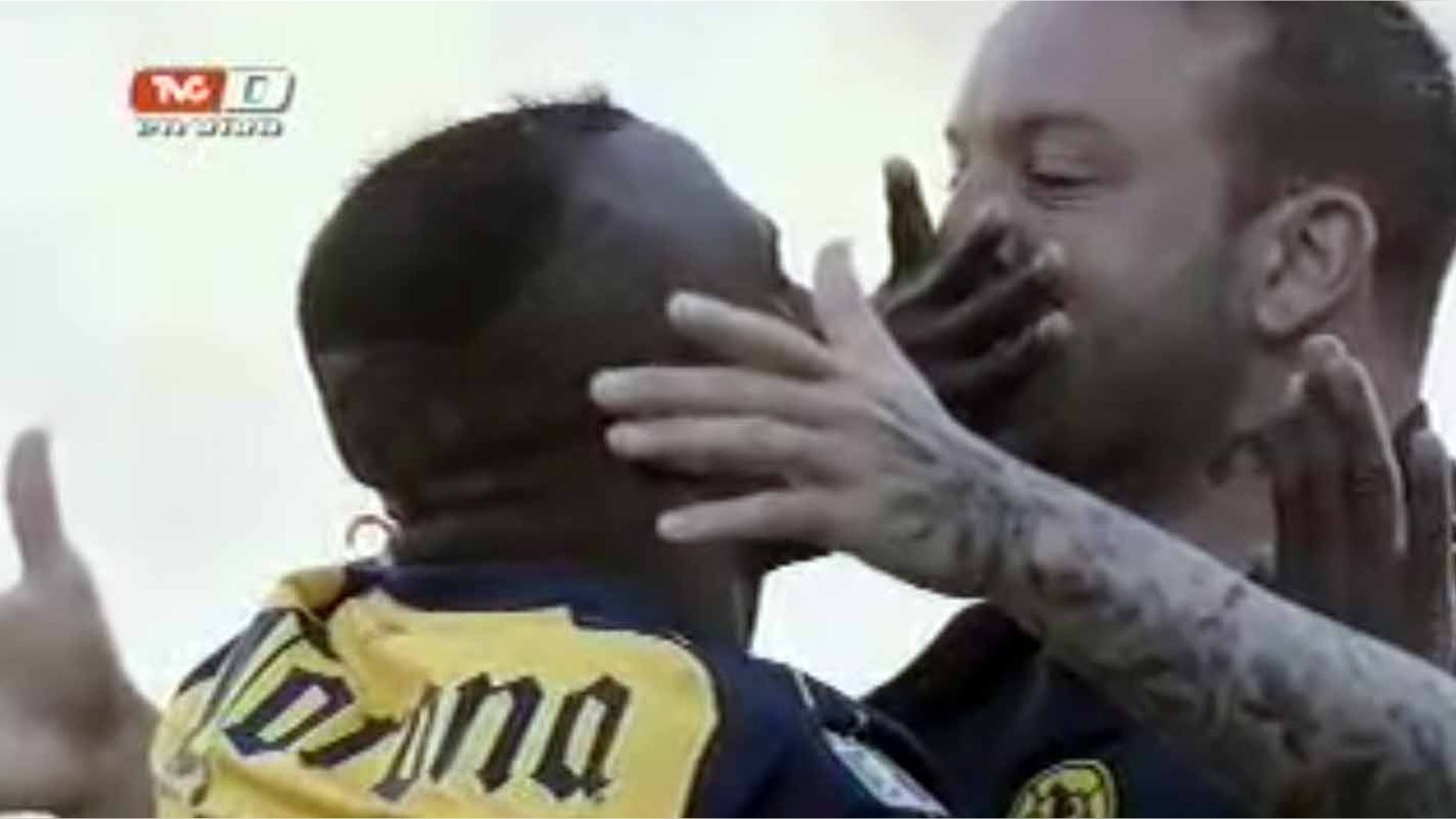 MEXICO CITY – After scoring a goal, sometimes you can get caught up in the heat of the moment.
Two soccer players pretending to kiss each other after a goal has Mexico in a stir, but it's not a punishable offense.
The Mexican Football Federation said Tuesday it will not take any action against two male players who feigned a smooch following a goal. The decision comes a day after Alfonso Sabater, the head of the federation's disciplinary commission, said the image was not setting a "good example."
Club América player Christian Benítez and teammate Matías Vuoso pantomimed a kiss after Benítez scored the final goal that gave their team a 3-2 victory over Puebla. Benítez covered Vuoso's mouth with his hand before pretending to kiss him during Sunday's match.
"This kind of image cannot be allowed before the public, fans, children. It cannot be seen as a good example," Sabater said.
He said he would send a letter to America officials expressing his opinion.
However, the president of America said it was only a joke.
"It was nothing prepared, just spontaneous," Ricardo Pelaez told the newspaper Reforma. "A goal is the most explosive moment in a match. I don't see it as something bad. They are great friends."
"I think it's ludicrous, they were joking around," said Andrés Duque, Latino LGBT Rights advocate and Blogger. "Even if it was real,(the kiss) Mexico has worst problems to deal with."
Duque tells Fox News Latino he is "pleasantly surprised" to the reaction from Pelaez, and others in the sport who have come out against Sabater.
This isn't the first soccer kissing incident. Some soccer clubs actually encourage kissing as a way to keep "team morale up."
Former Bosnia-Herzegovina football coach, Miroslav Ciro Blazevic, ordered his players to kiss each other on the lips in order to bond with team mates.
"I take two of my players and tell them, 'Love him! Kiss him!' and he kisses him."
"They I tell them they have to kiss each other straight to the lips," the coach wrote in his column in Croatian news website net.hr.
Based on reporting by the Associated Press.
Follow us on twitter.com/foxnewslatino
Like us at facebook.com/foxnewslatino