Should Texas A&M and Texas Tech be playing in a bowl game?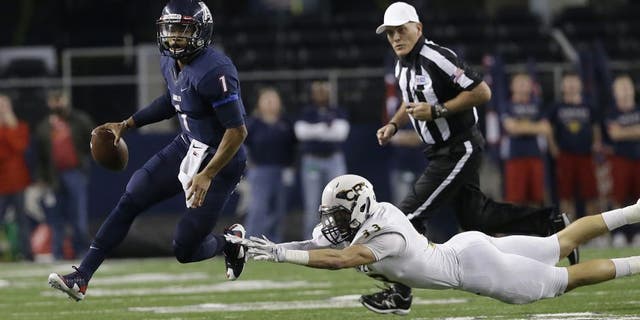 NEWYou can now listen to Fox News articles!
Texas Tech will take on LSU in the Texas Bowl, and for all intents and purposes, it should be a fun matchup. Points will be aplenty, but for different reasons. The Red Raiders should use their 'air raid' attack to slice apart a struggling LSU secondary, while Leonard Fournette could realistically go for 300 yards against a poor Tech rush defense.
With that in mind, was this a missed opportunity by the NCAA to pit Texas Tech against rival Texas A&M, now of the SEC?
Houston seemed like a logical place to reunite the two, yet no such thing happened. Texas Monthly did a deep dive as to why a postseason game would have been beneficial to both teams.
(h/t Texas Monthly)